Are You Using the Right Car Wash Lights?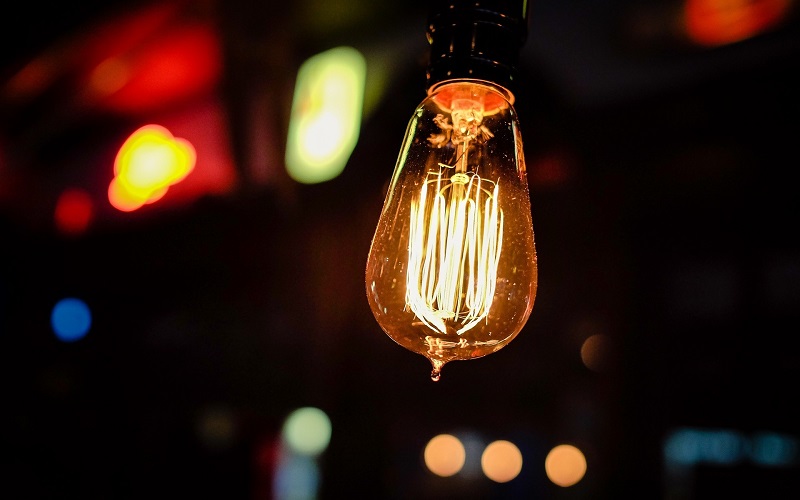 Good car wash design includes making sure you install the correct car wash lights. The right lighting not only improves the operational experience of your car wash but also helps to reassure the customer that no dirt is overlooked. Additionally, a well-lit car wash is essential for health and safety reasons. Older car washes can also benefit from an upgraded lighting system when car wash owners want to modernize the look of their business and attract more customers. Reducing the running costs of the car wash can be an additional incentive, too.
The latest technological developments have resulted in greatly improved car wash lights. In particular, LED lighting is highly energy-efficient and produces a powerful white or colored light. Statistics show that the penetration rate of LEDs into the global lighting market is expected to reach 76% by 2025.  Choosing high-performance car wash lights for your business can also have a positive impact on your financial bottom line. A wide variety of lights are available for the different areas of your carwash. Take a look at the following.
Car Wash Outdoor Lighting
Cost-Saving LED Flood Lights
Do you use incandescent and/or fluorescent car wash lights? These types of traditional lighting are adequate but the latest light-emitting diode (LED) lighting lasts much longer and is more energy-efficient. You will also notice performance improvements. LEDs consume significantly lower amounts of power but still produce very high light quality. This can reduce operational costs. Waterproof and durable LED floodlights are increasingly used outside business properties because they produce a more powerful light source over a larger area.
According to Energy.gov, widespread use of LED lighting by 2027 could save 348 terawatt-hours (TWh) of electricity. This amounts to more than $30 billion at today's electricity prices. If you want to reduce your energy consumption further, solar panels in car washes can help to offset your energy bill. This type of renewable energy is also better for the environment.
Solar Motion Sensor Lights for Extra Safety and Security
Expert car wash building design aims to create a good first impression no matter what time of day. For example, automatic night lighting can make a big difference to how your car wash is perceived. Customers are more likely to choose a car wash that makes them feel safe and welcome, especially during the twilight hours and at night. You can also install solar sensor car wash lights to ensure walkways and parking areas are well lit for customers.
Installing a solar-based lighting system outside your car wash is a greener way to provide great visibility even in the darkest areas outside your car wash. Not only does it make employees and customers feel safer but it is a good security measure too. Whether you use conventional or solar-powered lighting, there is a wide range of motion detector lights available including LED security lights.
Attract More Business with Neon Car Wash Lights
How about seeing your name in lights? The latest LED neon light installations are great for illuminating car wash names. The light glow attracts the attention of passers-by and could draw business to your car wash. Electric logo signage has the same attention-grabbing effect. It not only brings an extra light source to the outside of your car wash but it can also be used for advertising purposes. Glowing signs are great for roadside advertising and will help you stand out from the other car wash competition. Be sure to keep signage well-maintained to help create a brand for your car wash business. Broken neon signs are a no-no, suggesting a run-down business.
Car Wash Indoor Lighting
Bright Overhead Lights for Better Visibility
You should pay close attention to your indoor car wash lights, especially if you offer customers interior detailing, hand wash services or specialist paint correction. Car wash employees rely on a powerful overhead light source at work. Good visibility is a must when it comes to cleaning the interior or exterior of a customer's car. It helps to avoid eye strain and can increase productivity. Customers also appreciate the importance of car wash lighting when looking for a reputable provider to wash their vehicle.
High bay and low bay lighting are typically used indoors for car washes with higher ceilings. High intensity discharge (HID) lamps are a popular choice and can provide up to 1000 watts of light output per fixture. However, HID lamps can quickly use up the electricity and this will bump up your yearly utility bills. If you want to make savings, LED-based high bay and low bay lighting is a more economical choice and will provide an even distribution of light to create bright, well-lit work areas.
Indoor Portable Work Car Wash Lights
While the right overhead lighting is sufficient for lighting up the interior of a car wash, you might want to invest in additional portable work lamps for interior or specialist detailing jobs. Focused beams of light can be directed into footwells, behind seats and under the hood to enhance visibility. Halogen car wash lights on tripods are a versatile option but they can become very hot, which is not ideal when working in confined areas. In contrast, LED work lights generate much less heat because they are more energy efficient. Also, it is a good idea to utilize cordless lamps wherever possible to help reduce trip hazards in the workplace.
Waterproof Lighting Inside the Car Wash
Think carefully about the positioning of your car wash lights, especially inside a car wash tunnel or anywhere in a wet location or environment. This type of lighting must be waterproof and robust. The choice includes fluorescent waterproof luminaires and waterproof LEDs. Again, LEDs are trending in this area because of the significant energy-saving costs in comparison to fluorescents. Furthermore, the lifespan of the newest waterproof LEDs can be up to 100,000 hours, whereas some fluorescents need replacing after 10,000 hours.
Colorful Car Wash Lights for Visual Appeal
Not all car wash lights are purely for practical purposes. You can have great fun with lighting too. Make your car wash an exciting and positive experience for the customer with the latest color-changing light technology. Submersible LED lights provide vibrant colors in an automatic self drive-through car wash and can be used to light up the different stages of the process from foaming up to rinsing off.
Car Wash Lights for Customer and Employee Safety and Comfort
Make sure work stations and waiting areas inside your car wash are sufficiently lit to help avoid accidents. This includes lighting up walkways and steps leading from the waiting room to the car wash. Elsewhere, reception areas should be bright and welcoming. Create a good first impression with modern wall or ceiling luminaires that light up the area beautifully.
Think about ambient lighting for the waiting room to enhance the customer experience at your car wash. It doesn't need to be overly bright, you want your customers to feel relaxed and at ease. Avoid stark fluorescent strip lighting. Instead, relaxation areas can benefit from chic LED recessed ceiling lights that give off a warm, white light.
Conclusion
Choosing the right car wash lights makes all the difference to the look, feel and efficiency of your business. You can also lower your car wash operational costs if you take advantage of the latest LEDs. Additionally, these are also better for the environment. Make your outdoor lighting bright and welcoming. Maximize advertising opportunities with bold signage to attract customers. Increase productivity indoors with high-performance lighting while also making your indoor space and reception area more attractive to the customer.
Bear in mind, however, that lighting is a small part of your car wash costs. It can be expensive to buy, or build and maintain, a modern car wash that stands out from the competition. However, there are more affordable alternatives within the industry. If you don't yet own a car wash establishment, why not consider going mobile? You could offer mobile detailing services under the DetailXPerts' brand by buying a franchise license from us. Our franchise cost is much more affordable than building a car wash from scratch.
Click this link to sign up for our franchise newsletter if you want to keep up to date with the latest news in the franchise world.