5 Ways Text Message Marketing Can Help Grow Your Auto Detailing Business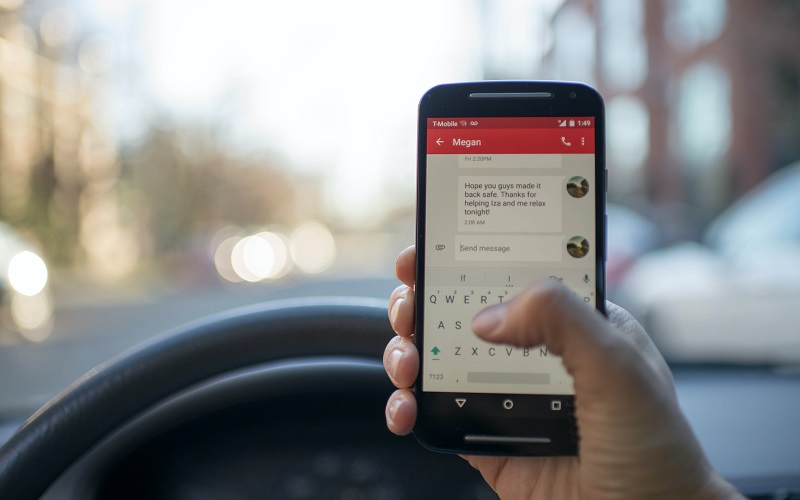 It is important to work hard at promoting your auto detailing services if you want to get noticed and attract more customers. Text message marketing can help you achieve this. Setting up a direct line of communication with new and existing customers via texts can convert to sales, increase loyalty and boost profits of your auto detailing business.
Text message marketing, also known as SMS or mobile marketing, allows you to personally message your customers on their cellphones. This effective and popular marketing tool enables you to reach people "on the go", wherever they are. According to research, there has been a massive 378% increase in SMS marketing messaging since 2019. Why is it one of the hottest digital marketing trends? You can be pretty sure that your customer owns a cellphone and is responsive to texts. Statistics show that the number of smartphone users in the US is estimated to reach 311.53 million by 2025.
The retail sector in particular has been quick off the mark with text message marketing. It is a great way to announce new product launches, notify when items are back in stock, highlight promotions and give order status/updates. However, any consumer-focused business, including the automotive industry, can utilize this mobile marketing strategy. If you make sure you comply with SMS rules and regulations as outlined in the Telephone Consumer Protection Act (TCPA), you're good to go.
Using Text Message Marketing to Your Advantage
Regular text communication with customers increases "top of mind" awareness, which helps build brand loyalty. However, your marketing tactics should be professional and respectful. Before you hit "send", brush up on text message marketing etiquette. Think about the right (and wrong!) moment to send a text message. For example, don't disturb customers with an SMS alert in the middle of the night. Do make sure your customer has opted-in to receive SMS messages. Here are ways to use text message marketing to your advantage:
1. Alerting Customers About Promotional Offers and Discount Codes
The open rate for text message marketing is around 90%. People tend not to ignore text alerts from a brand they know. However, text message marketing only works effectively if you share something interesting or of value with your customers. Impress them with strong car detailing marketing ideas. For example, sales alerts, VIP promotions, coupons and discounts codes are usually well-received because everyone loves a money-saving opportunity. Do your research and tailor promotions based on your customers' purchasing history to maximize SMS promotions and text conversion rates.
Tip: Don't forget to text customers about Black Friday auto deals and holiday promotions. These are lucrative dates for all businesses.
2. Texting Friendly Reminders to Customers  
People can be forgetful. You can use text message marketing to remind people about their upcoming car wash. For example, DetailXPerts of North Los Angeles has regular customers who are enrolled in a monthly car wash/maintenance program. A quick text reminds them of his/her appointment nearer the time. It is also good for business because "no shows" hurt your profits.
You can remind customers to schedule a service, too. If someone has made a couple of regular visits to your car wash, encourage this habit. Send a text message to remind them that it is car wash time again. It works on a long-term basis too. The months fly by, especially the busier we are. Therefore, friendly SMS reminders can remind a long-term customer when a particular service is due. For example, it could be an annual reminder for a car wax, polishing, or engine steam cleaning. This kind of text message marketing will help you achieve a reputation as an organized, efficient business that looks after its customers.
Tip: Reminder texts can also cleverly incorporate an upselling opportunity. For example, a simple car wash appointment reminder can include add-on information about one of your bestselling services, such as a presidential detail car care package.
3. Using Birthday Notifications to Build Customer Loyalty
Your customers like to feel special. Text message marketing can be personalized to make a real connection with someone. For example, wishing someone Happy Birthday is a thoughtful gesture. If you include a special discount code for your auto detailing services, it can be marketed as a "gift" especially for your regular customers who deserve to treat themselves on their special day. Reward and loyalty texts show your appreciation. If your customer feels valued and thinks you care about them, they are more likely to remain loyal to your business.
Tip: Don't forget to tailor your text message marketing campaign to promote other areas in your loyalty programs to boost revenue. For example, if someone purchases 10 car washes, the next one is free.
4. Improving Customer Service
Test message marketing can help to improve customer service. Customer feedback is important and useful. Information, insights and addressing any issues or concerns can help to shape and strengthen your auto detailing business. How do you gauge customer satisfaction? Simply text them to ask what they thought of their recent experience at your auto detailing business. Receiving a text message is less intrusive than a phone call.
Tip: Incentivize customer response. In exchange for feedback and a review, why not enter the customer into a draw to get a free car wash or give them 10% off their next detailing service?
5. Keeping Customers in the Loop with New Auto Detailing Services
The impact of internet on business has greatly increased marketing opportunities in the last few years. In particular, text message marketing is a clever way to update customers about your new auto detailing products or services. For example, a new "green" car wash service ties in with the latest trends to promote sustainability in business. Vehicle sanitization services are also currently high profile. Or let your customers know about your new mobile vehicle detailing service that benefits them if they don't have time to visit a car wash. 
Tip: Research reveals that Americans check their phones 90 times per day on average. However, keep texts short and snappy because people tend to do a quick, skim read on their phones.
Conclusion
Text message marketing is an extremely useful tactic that can benefit your auto detailing business. This personal level of connectivity with the customer is invaluable if you want to establish long-term relationships or win new customers. However, think carefully about what you text and how often you do it. If you continually pester customers with a stream of irrelevant texts, you'll lose them to the competition. Above all, get permission and only send texts to customers who opt-in to receive them.
Text message marketing services are available to help you manage your marketing campaigns. You can request a custom price quote. However, there are different cost structures, so be sure to research prices before you sign up for a service.
If you are seriously considering opening an auto detailing business, check out DetailXPerts' franchise system and the business opportunities it offers. Our strong marketing training and support make it easy for you, as a franchise owner, to grow your business.
Finally, take a moment to sign up for our franchise newsletter. We will regularly update you with business news including the latest developments in the automotive industry and franchise world.