6 Ideas for an Affordable Family Businesses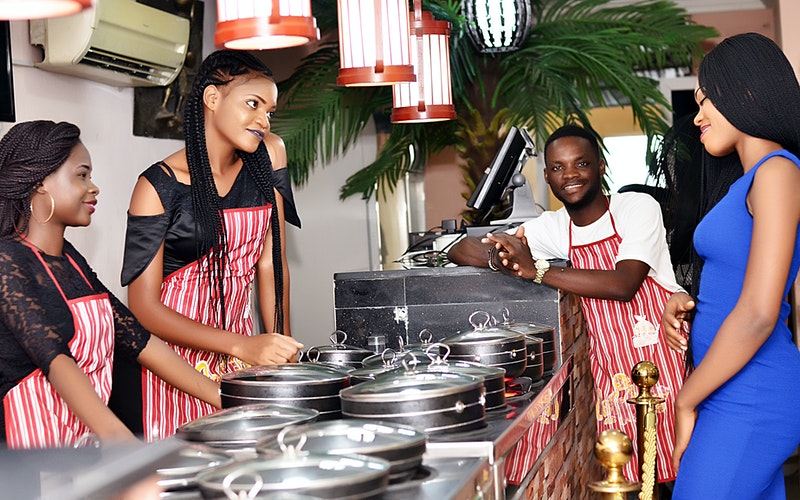 Starting a business on your own can be a daunting prospect. You are responsible for every decision and detail that goes into the initial planning. There is also the financial commitment. You need money to start a business, whether this is with a loan or your personal savings. However, if you have family members who share your values, vision and passion to build a successful business, you can take on the entrepreneurial and financial responsibilities together. To make the experience less stressful, why not seek out an affordable family business or a family franchise that doesn't require a huge initial investment?
According to Family Enterprise USA, there are 5.5 million family businesses in the US. They employ around 63% of the national workforce and generate 75% of all new jobs. Think big, because 35% of Fortune 500 companies are family businesses! Wal-Mart Stores is a family-owned business with an annual turnover of $485.7 billion. If your family is ready to work hard and work together, it could be a rewarding and profitable experience.
Affordable Family Business Opportunities to Explore
Before you get started, it is important to identify and discuss your family's skillsets and strengths. Who is good at doing what? This will make it easier to allocate roles and responsibilities within the company. Capitalize on your collective skills and expertise or be open to training programs that will open up even more opportunities for you as a family. Here are some ideas.
1. Mobile Auto Detailing
Mobile auto detailing is an affordable family business opportunity that has great potential to do very well. According to market analysis, the global car wash market is estimated to grow at a rate of 3.16% between 2020 and 2027. This is due to customers focusing on vehicle maintenance in order to avoid considerable repair bills at a later date.
Mobile auto detailing works so well as family-owned businesses because startup costs are low and you can invest in additional detailing units as and when you gain confidence and experience in the business. Furthermore, this flexible business model is a home-based business so there is no outlay for premises. Costs to open this kind of affordable family business include a vehicle detailing unit, computer, business software and marketing collateral. As a rough estimate, you will need around $15,000 for a vehicle and $2000-$3000 for the software etc. If you feel more comfortable starting an affordable family business with an existing support system, you could explore the possibilities of a franchise partner.
As well as lower startup costs, there are a variety of roles within a mobile detailing business to suit different family members. For example, you will need someone who enjoys the physical work of auto detailing. The more family members you have involved in the detailing side will significantly increase profits. Other roles are available for people who have strengths in other areas, such as management, accounts, marketing and customer service.
2. Online Pet Food and Pet Supplies
According to industry reports, an online pet food and pet supplies business is one of the top 10 fastest-growing industries in the US with revenue growth up 28.5%. There are a lot of pampered pets out there! An affordable family business like this can be run from home but you will need storage space for supplies. Alternatively, homebased online retailers can make use of drop shipping and fulfillment services, such as Top Dawg, a brand that specializes in drop shipping pet supplies.
Startup costs can be kept under $10,000 if you start small with a line of basics such as leashes, collars or bedding. Or how about dry pet food? Statistics show this is the most popular online product purchased by dog owners. However, if you want to become more involved in your community, research family businesses that are not entirely online-based.
3. Affordable Family Business Restaurant
Do your talents lie in the kitchen? If you come from a family who has a passion for food, opening a restaurant could be a dream opportunity. This kind of affordable family business appeals particularly to local communities who welcome small family-owned restaurants into the area over chain restaurants.
Costs to open a small restaurant vary greatly, depending on what size you have in mind. According to accounting software firm Sage, startup costs range from $3,046 per seat in a leased building or $3,734 per seat if you want to buy the building.
4. Affordable Family Business Opportunities in the Cleaning Industry
If your family wants to tap into another growing industry with affordable startup costs, how about setting up a cleaning business? The target market is businesses who outsource their cleaning to maintain a clean and sanitized environment for their employees and customers. Take a look at the sanitization services franchise market to get a better idea of how this could work as an affordable family business idea.
Startup costs include professional cleaning equipment, such as an industrial vacuum cleaner and cleaning products. Initial investment can be around $10,000 or less. It is wise to invest in the best tools available to ensure a high-quality service. Bear in mind, this kind of business is not restricted to cleaning offices.
5. Subscription-Based Business
Hold a family meeting to ask what everyone thinks about opening a subscription-based business. This type of affordable family business model involves charging your customers weekly, monthly or yearly for goods or services delivered right to their doorstep. The choice includes deliverable meal kits, flowers, artisan wine, candles, cookies, leisurewear, beauty products, and so on. Take the time to research the market and your competition.
Startup costs depend on the contents of your subscription box. For example, you can keep costs low with affordable beauty products or tasty snacks. Invest in software to help with subscription billing. Subscription-based businesses witnessed a boom in growth during the global pandemic in 2020. As a result, consumers are now more familiar with this business model and are more willing to sign up to this type of service.
6. Senior Homecare Assistance Business
Family businesses are recognized for their values, sense of loyalty, compassion, commitment, and strong relationship to the community. These qualities are an ideal basis for starting a homecare assistance business for the elderly where responsibilities include caregiver roles. Statistics reveal that by 2050, over a fifth of the population in the US will be over 65.
Overhead costs to set up and run a care home can run high. However, there are other options if you want to start an affordable family business in the assisted living industry. For example, you could set up a mobile home care services business to help the elderly. In-home senior care includes personal grooming, meal preparation, companionship, light housekeeping and help with transportation. Your initial outlay is simply the business vehicles to enable you to visit seniors in their homes. Your family members will also need caregiving training.
Conclusion
If you are looking for affordable family business ideas, there is a range of interesting options to explore. Play to your passions and strengths as a family. Whichever idea you go for, it is important to get everything legally drawn up, outlining everyone's responsibilities. Who is in charge of licenses, permits and insurance? Who will take care of the finances or be in charge of marketing? These roles must be clearly defined right from the start to avoid disagreements further down the line.
Starting a business with your family is a big undertaking. And you need to consider the pros and cons of a franchise vs own business. However, there is great support available should you partner with an established brand. Consider buying a DetailXPerts home-based franchise as an affordable family business investment like our franchisees in Eastern North Carolina Jeff and Jonelle Hanson.
If you enjoyed this post, be sure to sign up for our franchise newsletter to receive more business ideas, franchise tips, and industry insights.