Instagram for Small Business – How to Take Advantage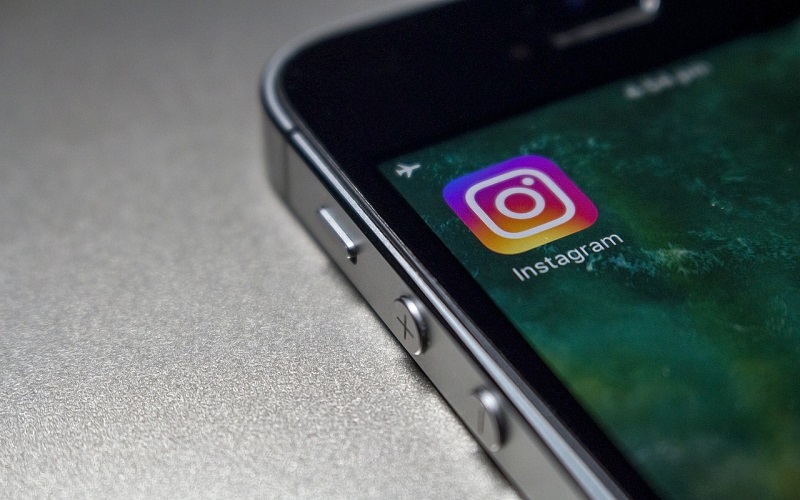 Instagram is the perfect platform when you want to show the world exactly what your auto detailing business does. This handy online tool relies primarily on visual impact, not text. Social media in general is an incredibly powerful communication channel that can help you reach out to your target audience and drive up business. Therefore, let us explore how using Instagram for small business can give your auto detailing one a boost.
Instagram for small business promotion is great because it is readily accessible to people through their smartphones. Not only can you instantly share visual content but you can also make a connection on a broader level. Invite your followers to share feedback about your auto detailing business. Social media tips for your car wash success include interacting with your audience. Listen to what your customer has to say. Respond to make them feel valued.
Statistics reveal that there are 112 million Instagram users in the United States. This figure is projected to surpass 120 million users by 2023. Around 60% of US Instagram users are aged 34 or under but you can still market to an older demographic as more people become more familiar with apps. Once you make the connection, here is how you can use Instagram for small business success.
How to Use Instagram to Benefit Your Auto Detailing Business
Instagram is a photo and video sharing app. What's more, it is a free app! You don't need to be tech-savvy to use Instagram for small business success. It is easy to use and a great way to help create a brand for your car wash business. To get started, set up a business account to access extra features to benefit your business. Here are some other ways you can take advantage of Instagram to build an online community that will help grow your business:
Add an Instagram Location Tag
How do you make sure people in your local community know about your business? Simply show them your location on Instagram. Sharing the physical location of your business is a must if you want new customers to find you when searching for an auto detailing business close to home. Get into the habit of using geo-tags (Instagram location tags) on your Instagram posts, stories and even hashtags. If you are uploading a photo, simply tap "Add Location".
Share Photos of Cleaned Cars
Using Instagram for small business marketing opportunities includes showcasing your auto detailing jobs on Instagram. Nothing quite captures the "wow" factor like before-and-after photographs. The goal is to highlight the hard work that goes into transforming a dirty vehicle into a gleaming one. You can also show off the difference that specialist treatments, such as a ceramic coating, can make. Always upload photographs are of high quality and professional-looking. If you impress people with your attention to detail, they could soon become regular customers.
Upload Instructional Videos to Get Noticed
Social media marketing opportunities include connecting with your target market. You can do this by creating captivating content that is useful to your followers. It is also a great way to attract new followers. For example, does your auto detailing business have handy cleaning hacks you could share with your customers? "How-to" videos and behind-the-scenes tutorials are hugely popular. Here are some examples of how-to videos:
When to use wet sanding techniques on car exterior paintwork
How to remove road salt stains from car carpet
Research shows that Instagram posts with videos receive 38% more engagement than just photos. Keep the videos short and easy to follow. It is a great opportunity to show off your auto detailing expertise and this will give customers confidence in your business. Regular tips keep them coming back for more! This opens up opportunities to market your other detailing services that convert into additional sales.
Set up Polls on Instagram Stories
"Stories" is one of Instagram's most popular features. It allows you to post photos and videos that can be viewed for just 24 hours after posting. Instagram is a great market research strategy for your car wash business because you can use it to gather valuable information. The Instagram Stories feature is a great two-way communication channel between you and your customers. Encourage your followers to interact with a poll. Ask questions about what they look for in an auto detailing business. For example:
Would you buy an auto detailing gift certificate?
Are you interested in eco-friendly car wash products?
Would you use a mobile car wash and detailing service?
Would you pay more for an eco-friendly car wash?
Social media is a tool for success for your car wash business because it builds and strengthens a connection with your customers. You can encourage your followers to ask you questions. This kind of interaction is key to building an online community and customer loyalty.
Instagram for Small Business: Share Testimonials to Build Reputation
Using social media for your car wash business can help boost your reputation. Instagram for small business is great when you want to share testimonials from satisfied customers. Posting positive reviews is a great endorsement for your auto detailing business. You can share testimonials via Instagram Stories. You can also create a Stories Highlight album for these testimonials so all customer reviews are in one place. This means reviews will feature permanently on your profile instead of disappearing after 24 hours as they do on the regular Stories feature.
Run Contests or Giveaways to Reward Customers
Contests, giveaways and promotions are a fun way to give back to loyal customers and attract more car wash customers. You can also offer exclusive discounts on Instagram. Simply include the promotion or discount code in your Instagram caption alongside any other relevant information. Here a few things worth remembering when using Instagram for small business promotion:
Make sure you adhere to Instagram Promotion Guidelines
Include the start and finish dates of your contest or giveaway
Add the time zone
Don't forget you can use emojis to make your content more eye-catching
Contests and giveaways are a great way to increase engagement and draw more attention to your auto detailing business. It also helps you to get noticed by the Instagram algorithm. This is what decides what posts people see when they scroll through their feed.
Instagram for Small Business – Use Hashtags to Increase Engagement
In a world where there are over 1 billion monthly active users on Instagram, you need to act strategically to get noticed. Take advantage of hashtags on Instagram. Using relevant hashtags can help to make your Instagram business account more discoverable. You can use hashtags in the caption or comments of your post. Aim for around 6 or 7 hashtags per post. For example:
#detailing
#detailingworld
#detailer
#detailingaddicts
#autodetailing
#mobilecarwash
mobilecardetailing
Think carefully about the words your target market will be searching for. If you are promoting specialized work, adjust your hashtags accordingly to match the photographs. For example, words such as paint correction, ceramic coating, steam cleaning, headlight restoration and so on, can become hashtags. With an Instagram business profile, you can "view insights" to see how many impressions you receive from hashtags. This will give you a better idea of your most effective hashtags when using Instagram for small business marketing.
Create a Call-To-Action on Instagram
Although Instagram is officially a photo and video sharing app, you can make use of the captions with call-to-action information. Instagram for small business owners is a really useful tool in this respect because it can direct your audience to the link in your bio that connects to your website. Use the captions to remind people to schedule an appointment via your website by either calling or booking online.
Conclusion
Instagram for small business owners is an opportunity not to be missed. It brings you closer to your customer. It also makes your business more attractive to potential customers. As mobile device usage continues to rise, there are plenty of opportunities to use this free app to your advantage. Show off your skills and expertise with photographs of your work. Ask your followers questions about your business – and listen carefully to their responses. Be sure to post what your followers are interested in and post regularly – once a day if possible. Above all, interact with your followers. Not only does it build relationships but it shows that your account is active and that you are open for business.
Learn more about DetailXPerts' auto detailing franchise opportunity. We offer top-of-class franchise training that also includes the ins and outs of Social Media Marketing.
Before you go, follow DetailXPerts on Instagram to get some creative ideas on how to use the platform for your own auto detailing business.