Car Wash Building Design: 5 Reasons to Hire an In-Industry Expert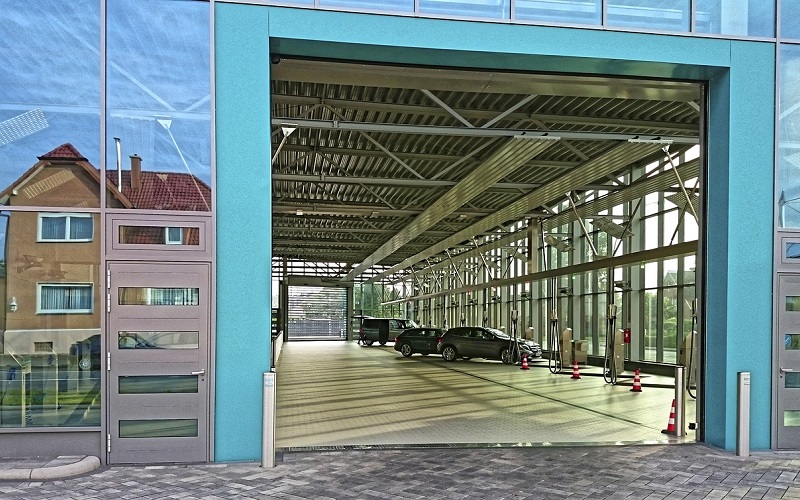 The importance of a great car wash building design cannot be understated. Get it right, it will lead to many business benefits and opportunities. Get it wrong, it could seriously impact on performance and profits. Therefore, hiring a professional who specializes in car wash building design makes perfect sense. Their expertise ensures your car wash build runs smoothly from concept to completion. The end result should be a high-volume car wash with strong financial returns.
Specialized car wash building design also maximizes customer satisfaction. Why is this so important? The secret to car wash success is repeat customers. Customer retention statistics show that 86% of customers who have a positive purchase experience are likely to buy from the same company again. The opposite is also true. Dissatisfied customers do not return. Therefore, decisions regarding your car wash design should revolve around providing a positive customer experience. Discover in more detail why hiring a car wash architect or in-industry expert will help you achieve long-term success in the business.
Why You Should Hire an In-Industry Expert for Your Car Wash Building Design
1. Well-Designed Car Wash Layout for Maximum Efficiency
An in-industry expert knows precisely what kind of floor plan works best for your car wash. Their experience in the field is invaluable because they can visualize a logical layout that will increase both efficiency and operational success. When it comes to a well-designed layout, a car wash design specialist will pay close attention to the following:
Maximizing the flow of vehicles
Ensuring daily operations run smoothly
Well-positioned auto detail shop equipment to make it easier and faster to wash more cars
Simple and logical layout for customers to navigate
Easy to access utilities
Making clever use of available space
Overall, a car wash architect will be able to produce meticulous design plans that meet with your requirements and approval. These plans should provide you with a highly functional, effective layout. Investing in car wash building design is investing in the future of your business.
2. Car Wash Design to Maximize Customer Experience
How much detail shops make largely depends on the relationships you build up with your customers. A happy customer will be a repeat customer. An in-industry expert will always design your building with the customer in mind. Any architect drawings will be perceptive to customer needs and preferences. This includes visualizing the customer's journey from the moment they arrive at your car wash until they leave. With this in mind, your car wash building should create a great first impression with easy access leading to a welcoming, comfortable interior. Car wash building design plans and suggestions will focus on the following:
Eye-catching, modern exterior to attract customers
Smart, clear signage
Welcoming reception area
Good lighting to create a bright interior
Interior design advice and suggestions for furniture
Comfortable waiting room or café where customers can relax while their vehicle is being washed/interior detailing, etc.
Ideally, you want to make your customers as comfortable as possible when they spend time at your car wash. If they are happy to wait while you wash their vehicle, encourage them to check out other car detailing packages or add-on services. Upsell opportunities will further boost your profits. Your employees play a vital role here. Therefore, detail shop employees training is important if your team is to make a good impression on customers.
3. Keeping the Car Wash Building Design on Budget
Car wash design experts understand that building a car wash is a complex process from concept to construction. However, they will strive to overcome any planning problems and eliminate delays to ensure your project is delivered on budget and on time. They can help with the following:
Sharing engineering and construction contacts in the car wash industry to help you negotiate the best deal
Giving advice on electrical and plumbing equipment to suit your budget
Helping with planning and zoning approvals
Recommending suppliers of cleaning products and materials at affordable prices
If you hire the right professional help for your car wash design, it will save you time and money. This will enable you to open your doors to your customers without delay. However, if your budget can't stretch to the cost of hiring a design professional, you can always explore mobile auto detailing business opportunities. Without the need for a physical location, it has lower startup costs.
4. Expert Design Knowledge of Different Types of Car Wash
An in-industry expert will have a detailed knowledge of specific design features needed for the different types of car wash. Non-specialist architects might not be so familiar with these technicalities. Your specialist will know exactly what is required for full-service car washing, exterior detail tunnel systems, drive-through car washes, flex-serve and express car washes, and so on. In-industry knowledge is important because individual design details may be applicable to some car wash building design requirements but not others. Examples of car-wash specific design details include:
Drive-through: ensuring easy access to self-serve controls for a safe, user-friendly experience
Flex-serve: working out the best positioning for aftercare service areas, such as vacuum stations for interior detailing
Hand car wash: including canopies so vehicles are sheltered from the elements and have an opportunity to dry away from direct sunlight
Due to their design experience, an in-industry expert can also help you select equipment and advise on what car wash technology best suits your layout. Note, it is important to research all the types of car washes before you commit to hiring an architect. You need to make sure you choose the best business model to suit you. This includes exploring the mobile car wash vs auto detail shop alternatives, because these different business models will affect your budget and your plans.
5. Prioritizing Safety for Your Customers and Employees
Car wash design is also about creating a safe environment for everyone who visits or works at your car wash. For example, an in-industry designer knows exactly how to ensure safe working conditions at a car wash. Their invaluable experience in layout and design will help to prevent accidents and minimize risk to employees and customers. This is particularly important in a workplace that relies heavily on complex electrical and plumbing equipment.
Conclusion
Poor building design will negatively affect your business. This is why it is so important to hire someone who knows what they're doing. In short, a good car wash design means good business. From a carefully designed floor plan to a safe working environment, it will overcome any design challenges without putting you over budget. Good design will also factor in opportunities for expansion and scaling up your business as it grows. The end result will be a highly functional car wash with great visual appeal to draw in customers and encourage them to remain loyal to your business over the years.
If you are interested in opening a car wash, check the DetailXPerts franchise opportunity. We are a leader in the automobile detailing franchise industry and we offer different business models and opportunities. We can help you achieve your dream, whether you want your business to be entirely mobile or would prefer to own an auto detailing bay facility, or even a combination of the two to maximize potential and profits.
Before you go, don't forget to sign up for our newsletter for more franchise news, tips and specials.