From Brand Awareness to Brand Loyalty – How to Grow a Happy Customer Base for Your Auto Detailing Business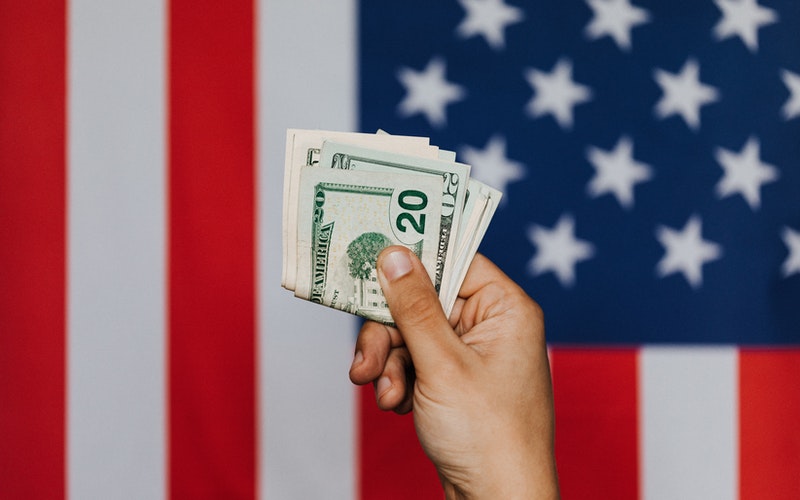 You can have a good business with great potential but a lack of brand awareness will seriously hold it back. Customers can't find you if you are invisible. This is a problem that many small businesses face. Industry reports show that there are around 60,000 car wash and auto detailing businesses in the US. There is fierce competition within the industry. Therefore, you need to find ways to stand out. If customers do not know that your business exists, no one is ever going to buy your car detailing services.
The solution is to raise your business profile by building brand awareness. If you can gain your customers' trust and respect, they are more likely to be loyal to your brand. Why is customer retention so important? Simply put, brand loyalty leads to bigger profit. Research shows that 43% of US customers spend more with brands they are loyal to. Read on to discover how to grow and retain your customer base:
How to Raise Brand Awareness to Achieve Brand Loyalty
Become Familiar with the Term Branding
If you want to build a loyal customer base you need to first ask what is branding all about? It is important to recognize the benefits of branding and how it is instrumental to business success. Small business owners often think word-of-mouth recommendations are enough. Individual recommendations are great but a modern business, big or small, needs a proper brand strategy to raise brand awareness.
Introduce Your Business Name to the Local Community
The first important step to building brand loyalty? Get your name out there. Don't wait for people to come to you. Tell the local community you are in business! Use ads and flyers in your target area. Host an open day. Organize live demonstrations to show off your auto detailing services. Bring people together and introduce yourself personally.  Put a face to your brand. The personable approach helps to build trust. If you need inspiration, think about the car wash names that really stand out. The best ones are memorable, relevant, catchy and creative but never confusing. The DetailXPerts brand name has visual impact with its alternative spelling of "experts". It is different without losing the meaning of the word.
Explain the Benefits and Services of Your Auto Detailing Business
The next stage is to figure out how to create a brand. It is not as overwhelming as you might think. Don't attempt to do everything at once. Keep it simple. What is your business about and what can your customers expect? This information is key to brand positioning strategies. Use a car wash slogan that succinctly explains what you do. For example:
DetailXPerts – We bring the eco auto spa to you!
Supersonic Car Wash – Clean, Dry, Shiny and Fast.
Prime Car Wash – Clean Inside. Clean Outside.
Spread the word about what makes your car wash and auto detailing business different to your competitors and deserving of brand loyalty. For example, benefits could include speed, convenience, mobile services, green cleaning methods or specialized auto detailing services. Highlight benefits that appeal to your target audience.
Fulfill Your Brand Promise from Day One
Strengthen your brand identity by fulfilling your brand promise. People are loyal to a brand that consistently delivers a good-value service. Furthermore, 86% of customers stay loyal to brands who share their values. Your brand values and goals underpin your brand promise. For example, if you promise to uphold green values and run an eco-friendly car wash, it is important to always remain true to your word. If you fail to do so, you will lose customer trust and business. Car wash brands that fulfill a green business promise include DetailXPerts, Green Shine and Eco Car Wash.
Get Your Business on Google to Raise Brand Awareness
Increase brand awareness by registering your official business website with the Google search console. Google My Business is a free tool. It will help you manage your online presence. Car wash businesses that boost their visibility online increase awareness about their brand. Why is this important? As part of the consumer buying process, people are now researching for information first before choosing and purchasing a product or service. If people are searching for a local car wash and/or auto detailing services, make sure you show up online with relevant information to attract your potential customers. Be sure to check out other automotive franchise brands to get an idea of how they engage with their customers.
Engage with Customers Online to Build Brand Awareness
Are you effectively communicating with your customers? Face-to-face with customers is the direct approach. However, after the first year in business you should be used to regularly engaging with customers online. Continue to strengthen your online presence by posting about your special offers, new services and whatever you think makes your business unique. You can also post photos of your auto detailing work on social media to give customers visual confirmation of the great work you do.
Keep your customers updated and informed. Positive customer reviews are a great, authentic way to boost your reputation. Additionally, taking the time to respond to reviews will build customer trust and brand loyalty. According to Google research, businesses that respond to reviews are considered to be much more trustworthy than businesses that don't (76% vs 46%). It shows that you care about your customers and value their input.
Gain Trust and Respect to Achieve Brand Loyalty
Brand loyalty doesn't happen overnight. It is about nurturing long-term relationships between you are your customers. Business relationships and reputations are built on trust. One way to gain trust is to personalize the customer experience to make people feel special. To do so, you need to get to know your customer. This makes target marketing easier and more successful. Alternatively, you can grow your customer base with the help of an established franchise brand. A successful franchise will have built brand awareness over the years.
Show Customers That You Appreciate Their Loyalty
Why should you reward customer loyalty? Customers like to feel valued and appreciated, otherwise they simply take their business elsewhere. There are different ways to give back to the customer. For example, car wash coupons can build customer brand loyalty. It gives people another reason to come back to your car wash. A happy customer base helps to grow your business. A recent study revealed that 86% of consumers will recommend a company to family and friends while 66% are likely to write a positive review after a good experience.
Improve Customer Service with Online Technology
There are good customer service apps available that are ideal for small businesses. Check out Freshdesk. This software is easy to use and can be managed from your cellphone. It will give you greater control over customer communication. You can engage in conversation on email, chat, web and social media from a single platform. This will make customers feel more connected to your brand.
Conclusion
Raising brand awareness and achieving brand loyalty becomes so much easier if you are passionate about running a trustworthy, good-value auto detailing business. Tune in to the needs and wants of your customers. Communicate with them. Keep your online presence up to date. Explore brand loyalty program options. Provide excellent customer service. These positive actions all lead to customer loyalty. This is essential for the healthy growth of your auto detailing business.
It also helps to observe the performance of other car washes, particularly established franchise brands that have invested in customer retention. Why not check out the DetailXPerts' franchise opportunity? We have a strong brand and loyal customers who love it. Our franchisees have the benefit of a well-established brand plus ongoing support and advice.
Also, be sure to follow DetailXPerts on LinkedIn, where we engage not only with franchising topics, but with marketing and branding ones as well.