Sanitization Services Franchise – The Hottest Trend on the Market Now [VIDEO]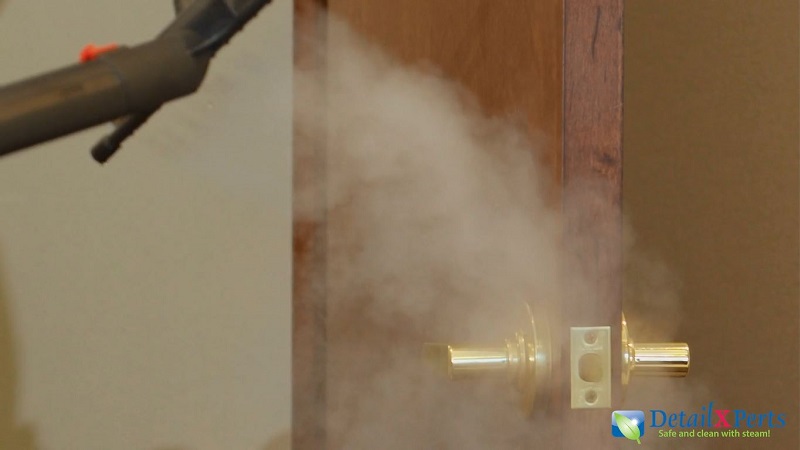 Public meeting places and work premises ideally need be as clean as possible to help safeguard the health of the people. Most organizations and companies will call in the professionals when they need to get the job done to the highest standards. This creates great opportunities for business-minded individuals who recognize the market potential of the sanitization services franchise industry.
However, it is worth noting the difference between general janitorial work and sanitization services. Both business models overlap as they focus on the upkeep of certain areas within workspaces and buildings, particularly washrooms, windows, carpets, seating and surfaces. However, sanitization services are not simply about a polished appearance. These specialized services take cleaning to another level. Powerful sterilization methods also kill harmful bugs, bacteria and viruses. This guarantees a germ-free environment for work and social gatherings. Discover why a sanitization services franchise is the hottest trend on the market now and for the foreseeable future.
The Sanitization Services Franchise Industry
Rise in Demand for Sanitization Services
Since the alarming spread and severity of coronavirus (COVID-19) around the world we are more aware than ever of the importance of hygiene and cleanliness. The sanitization services franchise industry offers a solution to a specific problem. People do not want to meet viruses in the workplace, in social spaces or when they travel. A sanitization services franchise can tap into this demand, reassuring the public that they are entering deep-cleaned premises or social areas that are free from viruses, germs and other pathogens.
Using the Sanitizing Power of Steam to Kill Viruses
A sanitization services franchise is not just a business trend of the moment, but also a necessity for the future. Even as lockdown restrictions relax and people are starting to return to socializing, venue-based activities and spending more time together, there is no guarantee that the future will be free from COVID-19 or, indeed, a different strain of the virus with the same power to wreak havoc on health and wellbeing.
A successful sanitization services franchise uses trusted methods that guarantee germ-free results every time. For example, steam sterilization is non-toxic and incredibly effective at killing harmful microorganisms thanks to the high temperature of the steam. DetailXPerts already uses the power of steam for efficient and environmentally-friendly car detailing. Cleaning cars with steam removes dust, dirt and grime from a vehicle while also sanitizing the interior of a car. These same techniques can be used to great effect in the sanitization services industry by successfully killing viruses with steam.
Sanitization Services Franchise Business Growth
If you are thinking about entering the sanitization services franchise industry, be sure to explore different areas of business growth potential. For example, you do not need to restrict your offerings to office cleaning services, temple cleaning, sanitizing recreational areas or similar. DetailXPerts' franchise support helps franchisees who want to branch out and explore new business opportunities in addition to detailing cars. The secret to new business growth lies in steam. DetailXPerts' brilliant steam technology allows for diversification of steam-utilizing services. As well as detailing the interior and exterior of cars with steam, you can also introduce a sanitization line of business to meet current demand and boost profits.
Market Share in Different Industries
A sanitizing services franchise is a lucrative opportunity. Even more so if you can build up a market share across a range of different industries. How about merging the car wash market with the cleaning industry? The potential for bigger profits is huge. DetailXPerts' detailing business flexibility makes it possible to serve different industries with the same unique selling proposition: using steam technology to guarantee a consistently safe and superior clean. This enables franchisees to swiftly meet demand as and when it arises.
For example, the demand for sanitization services has spiked due to the COVID-19 outbreak. DetailXPerts knows exactly what it can do in a situation like this. It launched a sanitization and sterilization program, Safe & Clean with Steam. The inspiration behind this program is prioritizing health and safety as people begin to gather together again across America. DetailXPerts' powerful steam sanitizing services kill viruses to leave workplaces and recreational spaces clean and sterilized. Take a look at the promo video to get a better understanding of the program:
Conclusion
Exciting opportunities lie ahead if you lean towards in a sanitization services franchise. However, the key is choosing the right franchise opportunity. One that encourages your potential to explore and diversify, growing your business in more than one direction. It is entirely possible to operate in two franchise markets simultaneously and meet demands as they arise, providing you have the support and guidance of an established brand. If you're interested, read more about DetailXPerts' flexible franchise opportunities where we give "flexibility" a whole new level of meaning.
Be sure to follow DetailXPerts on LinkedIn and participate in our business conversations and latest discussions on what is happening in the franchise world.