10 Key Differences between Running a Mobile Auto Detailing Business and an Auto Detail Shop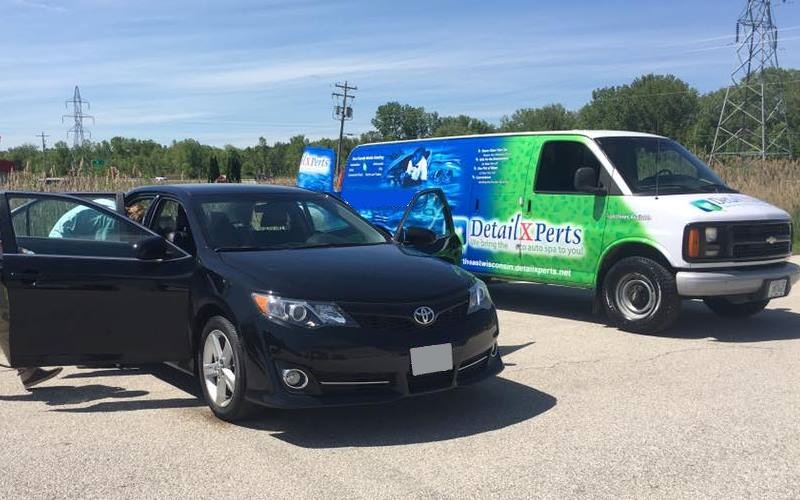 If your car wash can meet the increasing customer demand for convenience, it will stand out as a forward-thinking business that really listens to what people want. Mobile car care easily taps into the "convenience" experience. A mobile auto detailing business works around people's busy schedules. This is why this can be preferable to going to the car wash. However, the traditional auto detail shop is still in good shape, especially since vehicle maintenance (it boosts resale value) is a growing trend. The global car wash service market size is expected to reach $41.1 billion by 2025.
If you want to tap into this growing market and choose a specific business model within the car wash industry, look at the differences between running a mobile-only detailing business versus running a physical auto detail shop. This will help you decide which one, or maybe even a combination of both, appeals to you the most. The main differences are as follows:
Comparing Business Models: A Mobile Auto Detailing Business and an Auto Detail Shop
1. Fixed Location versus Mobile Business
Your place of work is the obvious difference between a mobile auto detailing business and an auto detail shop. The latter is a bricks-and-mortar business model, whereas a mobile-only business is not tied down to a permanent address.
Advantage:
As a mobile auto detailing business owner, you can reduce overhead costs by not having to rent or buy a site. It also saves you valuable time that would otherwise be spent on the research and due diligence that goes with finding the right place.
Disadvantage:
If you don't have a physical location with a visible presence in the community, customers won't know you exist unless you have strong marketing strategies in place.
2. A Mobile Auto Detailing Business Has Lower Startup Costs
Starting a mobile detailing business is one of the more affordable and quicker ways to get a business up and running. Once you invest in a van, cleaning supplies and equipment, you're good to go. Opening an auto detailing shop instead? You first of all need to pay for a roof over your head, whether this is rent or mortgage payments.
Advantage:
Lower startup costs make financing decisions easier. Especially if you can secure funding through personal savings or pooling resources. These two are popular financing options with family-owned businesses.
Disadvantage:
Higher startup costs associated with setting up an auto detailing shop in a fixed location increases the likelihood of having to get financing through traditional lenders or an SBA loan. It can be a time-consuming process. Delays like this cut into potential profits.
3. Equipment
Both business models require car detailing equipment. This includes sponges, cloths, brushes, vacuum cleaner, wax and polishes, carpet and upholstery shampoos, pressure washer, steam cleaner and so on. The main difference is that a mobile auto detailing business also needs a truck or van to bring the mobile car care equipment to the customers.
Advantage:
If you are a mobile business starting out on a budget, you can keep your equipment spend to a minimum. However, make sure it doesn't impact on your ability to do a great job.
Disadvantage:
With a mobile auto detailing business, there is a limit to how much equipment you can store in your van. As a result, you risk disappointing customers who are looking for specialty services that require extra tools. An auto detail shop, however, has more storage room.
4. Insurance
The main difference between the two business models is typically what type of insurance you will need. For example, you don't need property insurance for a mobile auto detailing business. Yet, you will need automobile insurance to cover any vehicles used for work.
Advantage:
The different types of insurance for your car detailing business tends to be less for a mobile business. However, do your research. Make sure you're covered for personal accidents at work and your customers' cars should accidental damage occur on your time.
5. Licenses and Local Laws
If you plan to open an auto detail shop, the Small Business Administration (SBA) suggests that you make a strategic decision about which state, city and neighborhood you choose. For example, if you are working out of a physical property, it must conform to local zoning requirements. In comparison, it is easier to set up a mobile auto detailing business. Still, you will need to research permits and what business license you need.
Advantage:
There is usually less red tape and licensing requirements associated with a mobile auto detailing business. However, it would be wise to contact your local Environmental Protection Agency (EPA) office to check out what permits you need regarding wastewater.
6. The Flexibility of a Mobile Auto Detailing Business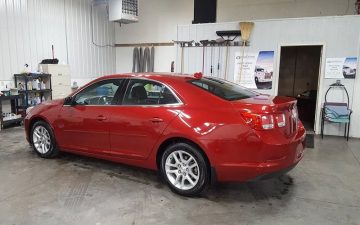 A mobile auto detailing business allows for greater work flexibility. You can work as much or as little as you like, not just within the traditional 9-5 time frame. It differs to an auto detail shop where there is customer expectation that you will be open (and closed) at certain times, which can tie you down to a routine that doesn't reflect busy, modern lifestyles.
Advantage:
The more flexible you can be, the easier it becomes to boost mobile detailing business income. Also, car wash employees offered flexible working opportunities tend to enjoy a better work-life balance. In turn, a happier workforce drives up productivity.
7. Scalable Business Model
Scalability fits the criteria of a viable business idea. If you have the capital, adding extra vehicles to your mobile auto detailing business is a quick and straightforward process, which is ideal if you have a growing demand for your services. In contrast, it is a more time-consuming process if you want to add another auto detail shop to your business. However, nothing is stopping you from introducing mobile detailing services to your bricks-and-mortar business to meet demand and increase your detail shop income.
Advantage:
With a mobile auto detailing business you can scale up at your own pace, one vehicle at a time. However, a combination of both business models could be the answer if you are serious about expansion. For example, DetailXPerts' franchise owner Kurt Cummings of Northeast Indianapolis opened a detail shop and three mobile units within one year.
8. Going after Your Target Market Including Home-Based Businesses
A mobile auto detailing business gives you freedom of movement whereas an auto detail shop is confined to one location. If you can take your business on the road, it opens up more opportunities to chase down customers based on emerging trends. For example, the job market is shifting and now 50% of U.S. businesses are home-based businesses, adding up to roughly 15 million home-based businesses. If people don't want to leave their homes due to work commitments, take the car wash to their door.
Advantage:
It benefits the customer if they can schedule a car wash on their driveway because it doesn't disrupt their working hours. Bear in mind, home-based franchise options include the mobile car wash business model, too.
9. Mobile Auto Detailing Business Prioritizes Convenience
Is mobile detailing profitable? If you can provide a solution to a problem in business, you can make it profitable. Convenience is the answer to the time-poor problem. Busy people don't want to spend their valuable time traveling to the car wash, they want the car wash to come to them. This facility isn't available if you own an auto detail shop.
Advantage:
A mobile auto detailing business that offers added convenience for time-poor people taps into the trend for on-demand services.
Disadvantage:
Can your mobile auto detailing business meet customer demand and expectation? The instant-gratification culture makes it tough for small businesses, especially for mobile businesses delivering a service to the customer's door.
10. Professional First Impression
An auto detail shop has a physical presence, typically with bold signage, a reception area to welcome customers and designated workspace for detailing cars. It is different for a mobile auto detailing business in that you don't have an on-site base.
Advantage:
An auto detail shop instantly presents a professional front to the customer. However, a mobile auto detailing business can easily maintain a professional appearance by paying attention to details. This includes wearing a work uniform with your company name and logo, using vehicle graphics to brand your business van, keeping equipment up to date and looking at car wash marketing ideas to connect and build trust with the customer.
Conclusion
Тhe differences between a mobile auto detailing business and an auto detail shop highlight important factors such as costs, convenience and the time it takes to get your new business off the ground. Do you like the idea of taking a business on the road or do you prefer the more traditional approach of setting up a shop? If you would like to explore this topic further, check DetailXPerts' car wash franchise opportunities. Our franchisees can choose between three business models, depending on their specific requirements and preferences.
Before you go, if you're interested in the car wash business, be sure to follow DetailXPerts' LinkedIn page for the latest franchise news, updates and conversations.