7 Pricing Strategies for Your Car Wash Business [+BONUS VIDEO]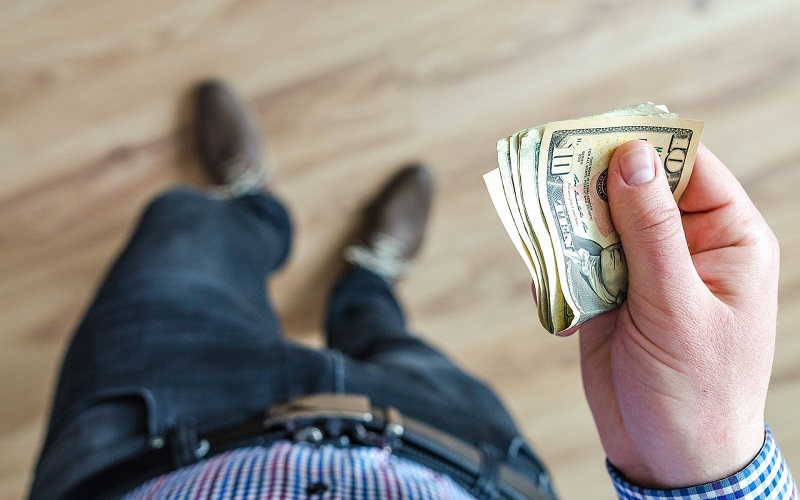 There are no hard and fast rules when it comes to pricing strategies in the car wash business, mostly because the business world never sleeps. It is constantly evolving, reflecting the mood of the market and recognizing consumer trends. Pricing strategies reflect change, circumstances and competition. The age and stage of your car wash business and your ultimate goals will also shape and form pricing strategies. For example, if you are a startup, lower prices may help your car wash services to penetrate the market, whereas an established business may set pricing at a premium. Take a closer look at the different pricing strategies to find out how and when to use them in order to future-proof your business:
Different Pricing Strategies for Your Car Wash Business
1. Set Lower Prices for Market Penetration
If your goal is to attract customers to your new car wash business, grab their attention with special introductory offers. People take notice of great products and services at an affordable price. Note, affordable or "lower" prices do not mean under-priced or prohibitively cheap (never undermine the value of your services). To get your car wash off to a great start, be transparent about pricing strategies and be clear about what you are offering. For example:
Set a time limit. Make it clear that the lower prices are for the short term only.
Remind customers that services or products offered at a lower introductory price will be sold at a higher price later. It highlights the value of the discount while subtly reminding customers that "lower" is not forever.
If you succeed in attracting new customers, don't lose them. Encourage customers to share contact/email details so you can inform them of special prices and offers as and when you run marketing campaigns in the future.
Be realistic about your car wash prices. If you go in too low for too long, you will lose money. You may also risk losing customers to the competition when you raise prices at a later date.
2. Check out Competitive Pricing Strategies
As you move past initial introductory pricing strategies and settle into the running of your car wash business, competitive pricing strategies are an option – you set your prices based on what the other car washes in town are charging. If you charge the same as them, you don't have to overthink your pricing. This allows you to focus on growing your business while working on ongoing marketing and pricing strategies to increase profit margins. There are other competition-based pricing options, too:
Tempt the customer with a bargain – set a price below your competitors.
Impress the customer with a high-end quality car wash package – set a price above your competitors.
Competitive pricing has its pros and cons. You don't want to hurt your bottom line by pricing too low and you don't want to lose customers by pricing too high. Matching competitors' prices might seem the simple solution but it doesn't give you the edge or make you different in the long-term. Ultimately, you want to find out ways to make your business stand out from the competition. Read about "Value-Based Pricing", below.
3. Pay Attention to Cost-Plus Pricing
As you work out how to set prices for auto detailing, never lose sight of your costs. Once you have a firm handle on what you are spending, you can add a mark-up to determine prices for your car wash services. Cost-based pricing (sometimes referred to as mark-up pricing) is a fairly straightforward pricing strategy, providing you do your sums correctly. However, be aware that fluctuating costs can impact your profit margin. Fixed and variable costs include:
Employee salaries
Overheads including rent and electricity
Cleaning products, waxes, protective clothing, etc.
If you decide to open another car wash in a different location, cost-plus pricing is a good way to settle into a new market and familiarize yourself with customer demand and what people are prepared to pay in this location. Once you get a better idea of your target market, you can think ahead to more value-based pricing. When it comes to pricing, nothing is ever set in stone. If sales slump because pricing strategies are not working, change them.
4. Create Value-Based Pricing with Added Services
If your goal is to charge higher prices as you grow your business, create car wash packages that really stand out. Research your target market to find out what your customer is willing to pay. Bring that little extra to your products and services to convince the customer that they are getting good value for money and something unique. This can be achieved by offering value-added services, such as:
Engine steam cleaning
Interior steam cleaning
Odor removal
Tire detailing
Specialist paint protection
Eco-friendly products
If you wow the customer with extra services at fair and reasonable prices while showing off your detailing skills, this will make your business more attractive. Create unique car wash packages. Add-on services are a great way to boost auto detailing revenue while also strengthening your brand.
5. Explore Tiered Pricing Strategies as You Grow Your Business
Whether you are working out profit margins for your car wash business or exploring pricing strategies for a truck wash business, be mindful that customers like options. Tiered pricing allows your customer to choose between different versions of your car or truck wash services to suit their requirements and budget. For example, different detailing packages can range from a quick exterior wash to a luxury exterior and interior detail.
If you own a truck wash business, you also have the option of charging per square foot for an exterior wash. However, set prices will keep it simple for the customer, especially when it comes to interior cleaning where there are extras to consider, such as stain removal, air sanitation etc. A set price means no hidden costs or extra calculations. As you set up your tiered pricing, make sure you:
Don't confuse the customer with too many options – ideally, stick to 3 or 4 car wash packages.
Clearly outline what each package includes – make sure the customer knows exactly what they are paying for.
Give an idea of time – how long does each car wash service take? It gives the customer a perception of value. For example, higher prices are justified if the professional detailer has spent much longer on the job.
Encourage and listen to feedback from your customers. Observe which car wash package price is the most popular. If your goal is volume of sales with a quick car wash, then focus on promoting the lower end of your tiered pricing packages. If you want to expand the luxury interior detailing side of the business, work out how much customers are willing to pay at the top end of your tiered pricing strategies.
6. Reward Customers with Discount Pricing Strategies
If your goal is to improve customer loyalty, then you might want to treat your regular customers to an occasional discount on detailing services. It is a show of thoughtfulness and appreciation, which is important when connecting with customers on a more personal level. Special discounts or rewards could include:
Money off car wash gift cards
Complimentary detailing service upgrade
10% discount off a car wash package
Also, you can use discounts to mark milestones and celebrate your car wash success, whether it is one, five, or ten years and more in business. Share the moment with loyal customers who have supported you along the way. Pricing strategies like this make the customer feel special, encouraging them to feel connected to your brand and a part of your success story.
7. Pricing at a Premium for an Established Car Wash
If your goal is to be recognized as a high-end or luxury car wash business, then go the extra mile with the services you offer. As your car wash goes from strength to strength, you can look to raising your prices. Strong brand awareness and customer loyalty are key to successful premium pricing strategies. These factors enable you to focus on the "perceived" value of your car wash services, not just cost-based pricing. Pricing at a premium, however, only works if you continue to run your business at the highest standard. For example:
Provide excellent customer service.
Share your knowledge and expertise with the customer; this helps to define the value of your car wash packages.
Create a brand for your car wash business that makes a strong connection with your customers.
Offer bespoke detailing services that are not readily available elsewhere.
If you continue to impress your target market with a premium service, such as a range of high-end car wash packages that have the edge over competitors, customers are more likely and willing to pay higher prices.
Here is how Terry Cleveland, a DetailXPerts franchise owner in St. Petersburg, FL, plans to maximize on the uniqueness of his service in 2020, as this pricing strategy commands:
Overall, there are several different pricing strategies to consider and no doubt you will experiment with different ones as you grow your business. The key is to create the right balance for your business and your customers. If you focus on offering your customers the best possible car wash around, your pricing strategies should fall into place.
If you are keen to explore new business opportunities, check out the DetailXPerts car wash business opportunity. We help our franchisees set their prices, too, as well as providing ongoing training and support.
Don't forget to follow DetailXPerts' LinkedIn page for more business and franchise news and updates. We enjoy hearing your thoughts and feedback on the latest conversations.