Car Leasing Franchise Opportunities: How to Decide Which One Is Right for You?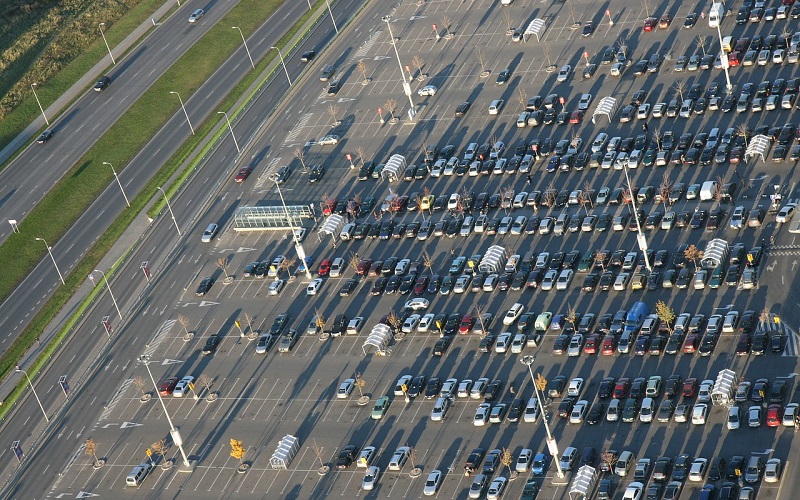 If you are keen to pursue a career in the car industry, there is a wide range of profitable and worthwhile automotive franchise opportunities to consider. For example, the car leasing sector is in good shape, progressing at a CAGR of 14% from 2019 to 2023. Strong growth of telematics devices in cars is also optimizing the leasing experience, enabling franchisees to improve safety and run a more efficient business. New technology and customer demand for cost-effective and convenient ways to access cars have created exciting car leasing franchise opportunities. Before you commit to one in particular, take a look at some of the different factors that may influence your decision-making:
Factors to Consider When Selecting Car Leasing Franchise Opportunities
1. Does the Initial Investment Suit Your Budget?
First and foremost, money has to be the ultimate guiding factor when you are researching different car leasing franchise opportunities. You need to be sure you fully understand the fee structure, including royalty fees and factoring fees. Also, be mindful of additional expenses such as a location lease, monthly management fees and marketing costs. Bear in mind, too, that high investment does not always guarantee high return. Having identified these costs, compare them with other business models within the automotive franchise sector to ensure a good investment. Be open to exploring different options if car leasing proves too expensive. For example, a car wash franchise opportunity could present itself as a more affordable option with its lower entry costs.
2. Assess the Earning Potential
When it comes to choosing a cars franchise, whether it is car leasing, a car wash business or one of the many other automotive opportunities, you'll want a return on your investment as well as an opportunity to increase your profits. It is important that you also factor repeat business and long-term contracts into your decision-making process when researching car leasing franchise opportunities. For example, securing contracts for business/commercial vehicle leasing can be a lucrative move. Fleet lease contracts that involve multiple vehicles will provide a regular income, helping to boost earning potential and build strong long-term relationships with your clients.
3. Does the Brand Fulfill its Promise to the Customer?
When it comes to exploring car rental franchise opportunities, make sure the franchise brand truly connects with the customer and delivers a great service. A well-established franchise with a great reputation positively impacts your business and benefits the bottom line; it is easier to attract customers who are already familiar with the brand name. As you check out different car leasing franchise opportunities, take a closer look at what people are saying about the franchise. Read customer reviews to get a feel for how well the company is rated and respected. Talk to other franchisees to learn more about the brand and their relationship with the franchisor.
4. Check Out Market Growth and Trends
If you are going to commit to a car leasing franchise, it has to be worth your time and investment. Pay close attention to market growth and trends when assessing car leasing franchise opportunities. Customers are seeking highly flexible, hassle-free and cost-effective ways to lease a car. For example, the car subscription service, a new form of flexible car leasing, is predicted to account for 10% of all new vehicles in the US and Europe by 2025 (16 million vehicles), according to industry research. Customers pay a monthly fee to lease a car and often have the option to alternate between larger and smaller models during the leasing period. Bear in mind, however, projections and estimates are not guarantees of future performance; forward-looking statements simply give a general idea of future financial results should business growth go according to plan.
5. Keep an Eye on Acquisitions and Mergers
As you explore different car leasing franchise opportunities, take time to check out who is buying what in the fleet and mobility industry. This will give you an idea of who is doing well in the business. Being part of a franchise that is committed to growth and development is a good investment. For example, Europcar acquired Fox Rent A Car in order to gain a direct presence in the US market. This move is part of its time-based plan to reach €4 billion in revenue and a 15m active customer base by 2023. However, success at this level comes at a price. If you are looking to invest in one of the bigger car leasing franchises like Europcar, What Franchise suggests the minimum investment can be around the $1,000,000 mark.
6. Do Car Leasing Franchise Opportunities Have Eco Values?
If you are comparing different car leasing franchise opportunities, do check out the franchisor's environmental commitment. The new C40 Clean Air Cities Declaration means that cities such as Washington D.C., Los Angeles and London are doing more to reduce vehicle emissions. As a result, car leasing companies are being encouraged take part in the transition to cleaner transport. If you want to appeal to customers who support this cause, a greener car leasing franchise is good investment. Alternatively, seek out other environmentally friendly franchises within the automobile industry, such as an eco-friendly car wash business that is mindful of water usage.
7. How Much Ongoing Help and Support Is Available?
There is a lot to take on board when you start a car leasing company, so make sure you have adequate support and guidance to get your business up and running. Read the small print as you take different car leasing franchise opportunities into consideration. For example, does the franchisor offer training and marketing support? Are they on hand to help with any queries as you familiarize yourself with the system, customer service and making sales? Hopefully, the answers are yes – a good franchisor will, naturally, want you to do well and help you achieve this. If there is only limited support available, it might not be such a good investment, unless you are confident that you can handle running the business without backup support.
If you are unsure about joining a car leasing franchise but are still attracted to possibilities within the automobile industry, check out DetailXPerts' home-based franchise opportunity. It is an excellent way to enter the automotive franchise industry. Furthermore, not only does this home-based business give you greater flexibility but it also means a lower overall franchise cost.
Before you go, be sure to sign up for our monthly newsletter. It has the latest franchise news to keep you up to date with developments in the business world.