Car Detailing Equipment – Here's What You Need to Buy When You Start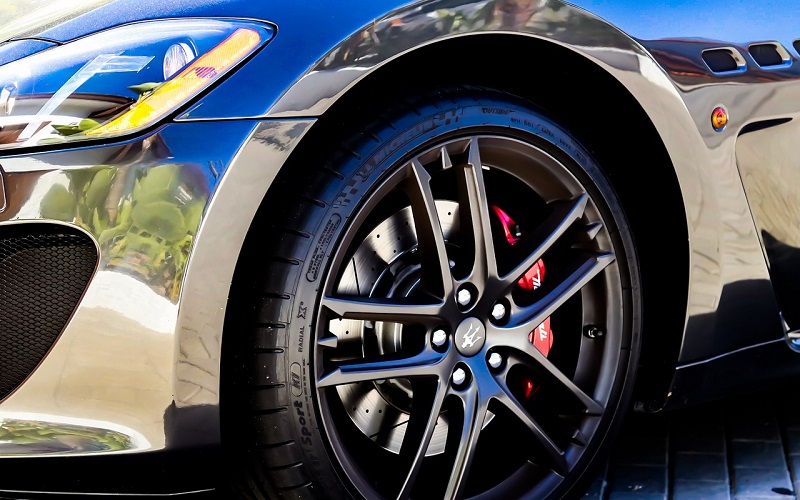 If a job is worth doing, it is worth doing well, according to the proverb. However, if you are passionate about what you do and you want excellent results, then it is worth doing a job exceptionally well. This is never more relevant than when you work in a competitive industry like car detailing. Here customers expect interiors and exteriors to be polished to perfection. Therefore, you should never doubt whether or not to invest in high quality car wash equipment. To achieve a professional finish, take a look at the car detailing equipment you'll need:
Car Detailing Equipment for the Exterior

The car exterior is exposed to the elements and takes the brunt of everyday grime, dirt and bugs that build up and dull the paintwork. It is important to invest in the right car wash equipment, tools and accessories that will thoroughly clean the exterior and restore shine.
Steam Cleaner
Uses less water than conventional washers. As people become more mindful of the environment and make a conscious effort to seek out "greener" ways to wash their cars, a steam cleaner is an eco-friendly and efficient piece of car detailing equipment. The combination of high heat with a small amount of water creates an awesome cleaning force that effortlessly removes the toughest dirt and grime.
Pressure Washer
Powerful, fast and effective. A heavy-duty pressure washer makes quick work of dirt. This car detailing equipment item simply blasts away the caked-on dirt and grime. It is particularly effective at cleaning those hard-to-reach places, like under the wheel arches where dirt quickly builds up. Additionally, it uses water more efficiently when compared to traditional washers and hoses.
Polishers and Buffers
The car detailing equipment that restores showroom shine. Explore the selection of dual action (DA) polishers including those with a random orbital motion that effectively tackles stains and swirl marks. Choose from foam, micro-fiber and wool pads to achieve your desired results.
Tire Brushes
Effortlessly removes road grime. A sturdy, lightweight brush with robust bristles will thoroughly clean tires, wheels and fenders. Designs with a sturdy, ergonomic handle sit comfortably in the hand when scrubbing.
Car Detailing Equipment for the Interior
The car interior will always show signs of regular use. Whether it is from kids in the back seat spilling drinks, pet hairs gathering on upholstery, dust on the dashboard, film on the windows, or simply transferred dirt from boots and shoes, there will always be something to clean. Doing a great job with high quality car detailing equipment will restore interiors to showroom condition.
Car Vacuum
Sucks up the dirt in no time. Go for a powerful car vacuum with strong suction (compare the size of motors between models) to make short work of the dirt that passengers and pets leave behind. A practical and more useful model will also come with a selection of attachments and brushes to make it easier to get into hard-to-reach corners, remove stubborn dirt particles and catch those stray hairs.
Pet Hair Removal Brush
Good to use in conjunction with a vacuum cleaner, see above. Pet hairs get everywhere, so it is useful to have back up when you're detailing upholstery and carpets.
Upholstery Steam Cleaner
This piece of car detailing equipment freshens up the car interior beautifully. The powerful combination of heat and steam gets into all the folds and corners of upholstered seats. It doesn't just clean – hot vapor steam sanitizes, too. High-temperature steam attacks the mold spores, dust mites, germs and bacteria that lurk unseen in crevices and corners. This high-level of sanitizing is also good for allergy sufferers as allergens are removed without the use of toxic chemicals.
Interior Detailing Brush Set
Cleans with attention to detail. Brush sets include scrub brushes for interior vinyl door panels/handles and upholstery brushes for scrubbing stubborn marks on mats and carpets. There are also smaller "toothbrush" style brushes that are brilliant for getting into corners and restricted areas, for example, inside cup holders, console crevices, and door seals where dirt gets trapped. Softer, smaller brushes are other car detailing equipment items you will need for dusting vents, instrument panels and door panel buttons.
Bucket Tool Organizer
Keeps cleaners and tools in one place. You will save valuable time when your car wash products and brushes are portable and stored within easy reach. Pick a decent-sized bucket that is big enough for bottles, sprays, polishes, upholstery brushes, dusters, and cloths.
Car Detailing Equipment for Specialty Services

When you are committed to doing a job exceptionally well, it pays to put in the extra effort to take car detailing to the next level. Specialty services and auto repair equipment are a great way to enhance customer service.
Engine Steam Cleaning
Extends the life of the engine. Out of sight does not mean out of mind when it comes to professional car detailing. This means going under the hood to remove excess grease and grime. Steam cleaning engines is a greener way to remove dirt particles, especially around tightly-compacted engine parts that are not the easiest to reach. Pressurized steam does an excellent job of breaking down and eliminating accumulated dirt without leaving soap residue behind on the engine. No toxic cleaning substances are used, which makes using this car detailing equipment for engine cleaning much better for the environment.
Headlight Restoration Sandpaper, Pads, and Polishes
Spruces up dull lenses. Cloudy, discolored plastic lenses and surface scratches can be easily fixed with a little restoration work and the right car detailing equipment. Fine sandpaper and polishing pads gently remove marks. Polish, wax and good old-fashioned elbow grease will tackle the cloudiness and restore a clear finish.
Stain Removal Products
Removes unsightly, stubborn marks. No matter how careful you are, accidents happen. This is especially true when it comes to the interior of a car; sometimes the accident in question needs more than a rub or a vacuum. Fortunately, spills and stains on upholstery can be quickly and effectively removed with the correct cleaner. For an immaculate finish, choose a good upholstery cleaner that will tackle spills, stains and watermarks on seats and carpets. There are different types of car upholstery, including cloth and leather, so use the appropriate cleaner for best results. As well as giving a deep-down clean, specialized solutions and stain removers combat odors, eradicating unpleasant smells, leaving the car smelling factory fresh.
Car Detailing Equipment for Mobile Services
On the move and cleaning vehicles in different locations? If your business incorporates mobile units, you'll need good mobile car care equipment to take to the customer; tools and equipment that produce the same exceptional results while still being practical for you to transport around.
Mobile Pressure Washer
Practical and portable. You'll be cleaning cars in driveways, car parks or parking lots at work, so you'll need a compact and portable pressure (power) washer that performs well in different locations. The power jets blast away dirt from the car exterior, including delicate bodywork and grubby tires and fenders. The high-pressure water stream doesn't use a huge amount of water, which minimizes runoff – an important fact to take into consideration when you are working in driveways and confined spaces.
Hand-Held Steam Cleaner
Deep cleans interiors and exteriors. If you are on the move with car detailing equipment, a multi-tasking steam cleaner makes life much easier. Powerful steam cleaners blast away tough dirt on exteriors but are also gentle on paintwork. The high heat and very little water do a brilliant job on dirt. The power of steam is also very effective when it comes to cleaning interiors. It kills off mold and bacteria on seats, door handles, steering wheels and upholstery, leaving the car clean and sanitized with a fresh-as-new smell.
Wet-Dry Vacuum
Picks up both liquids and solid particles. You don't need to worry about water getting into the vacuum. If there are spills and splashes during auto cleaning and detailing work, this handy car detailing equipment item quickly cleans up the mess and restores order.
Dual Action Polisher and Buffer
Revives paintwork and buffs out imperfections. Your customer's car isn't properly "finished" unless it sports a glorious shine and optimum light reflection. A dual-action (DA) polisher with non-abrasive products will achieve the professional-looking waxed and polished finish while a rotary buffer will gently buff out scratches and marks. Micro-fiber towels can also be used in addition to buff exteriors and remove any residual cleaning product.
Car Detailing Equipment Cart
Keeps cleaning products organized. Store car detailing equipment and accessories for your mobile auto detail shop, such as tools, polish pads and cleaning products, on a mobile cart so everything is within reach while you wash and clean a vehicle. Choosing a cart on casters allows you to move it around the car as you work.
If you take pride in your work and love the satisfaction of doing a job exceptionally well, check out the DetailXPerts car wash business opportunity. It is a great way to flex your entrepreneurial muscles and build up a successful car wash business with the help and support of our established franchise system.
Why not sign up to our monthly newsletter? It is a good way to keep up to date with business news and stay informed about all things franchise in the auto-detailing world!