Women Entrepreneurs in the World of Franchising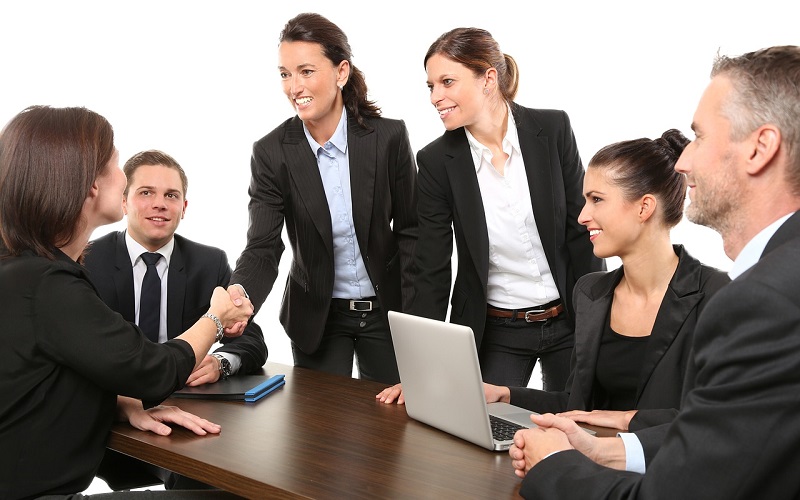 There's an increasing number of women in business who are thriving – and succeeding in the world of franchising! Yes, gone are the days when women were relegated to do clerical work in the workplace. Now, women lead, and there's no stopping them. Just look at the staggering statistics from a report commissioned by American Express OPEN in 2017:
In the US alone, there are more than 11.6 million businesses owned by women that generate $1.7 trillion in revenues and employ almost 9 million people.
In a span of two decades (1997-2017), women-owned businesses surpassed the growth of all other businesses by 114%.
Almost a quarter of franchised businesses are women-owned while 24.4% are joint ventures of male and female owners.
What Makes Women in Business Succeed in Franchising?
As the saying goes, "If you want something done right, give it to a mother." Women are great at time management. They have an innate ability to get everything and anything organized, from shopping to cooking to washing clothes. Moreover, women in business use the same skill to organize their daily activities, from holding staff meetings to pitching their products or services.
Women are natural multi-taskers. Experts say multi-tasking can make you lose focus and become less productive. Not women! They can do the dishes while washing clothes or cooking meals. For example, in business, they can pitch over a phone call while putting the final touches on their PPT presentation for the board meeting 20 minutes later.
Women value and nurture relationships. They love collaboration and are great at communicating their thoughts. This is why they build efficient, dedicated teams around them.
Women-led Franchises
And yes, there are already women in business who own and develop their franchise systems! Not too many at the moment, because even if there's a slow but growing number of women franchisors, franchising is still largely a man's world. Here are some women leaders in the world of franchising:
1. Dina Dwyer-Owens
Dwyer-Owens is the chairwoman and CEO of Neighborly (formerly The Dwyer Group). It is the holding company of 21 service brands, 18 of which are franchise brands. Neighborly now has nearly 3,500 franchisees and 10 corporate support centers throughout North America, U.K., and Germany.
2. Shannon Bellah
Bellah is the former COO of Nestle Toll House and now Regional Vice President, Fry Cook & Cashier at Raising Cane's. She went viral after posing  as a trainee in Undercover Boss.
3. Shelly Sun
Sun is the CEO and Founder of BrightStar Group Holdings, Inc., a multi-awarded company. It is the parent company of BrightStar Care® and BrightStar Senior Living & Memory Care.
She is the founder of Two Men and a Truck, a moving company. The original idea came from her two sons who just wanted to earn some money during vacation. Now Two Men and a Truck is the largest local moving company with 380 locations worldwide and 3,000 trucks on the road!
5. Christina Chambers
Chambers is the Vice President of Huddle House. The company offers franchisees the ability to own a full-service family dining restaurant with a strong brand with 50+ years of success.
6. Angela Williams
Williams is at the helm of DetailXPerts, a green car wash franchise committed to its triple bottom line philosophy of People, Planet and Profit. The company, which only had two franchisees a decade ago, has now grown several times over.
7. Nancy Bigley
Bigley is the COO of Painting with a Twist, LLC. The company offers customized wine and art parties for corporate, private and public guests.
These are just seven women in business who have joined and found success in the franchising industry. Let's all salute them this Women's History Month for their contribution to the economy and the nation!
Want to follow in their footsteps? Explore DetailXPerts' car wash franchise opportunity and start your own business!
Interested in exploring the unique franchise opportunity that DetailXPerts offers? Contact us or sign up for our monthly newsletter to stay updated on all things franchise!