10 Technology Tools to Make Your Franchisee Business More Efficient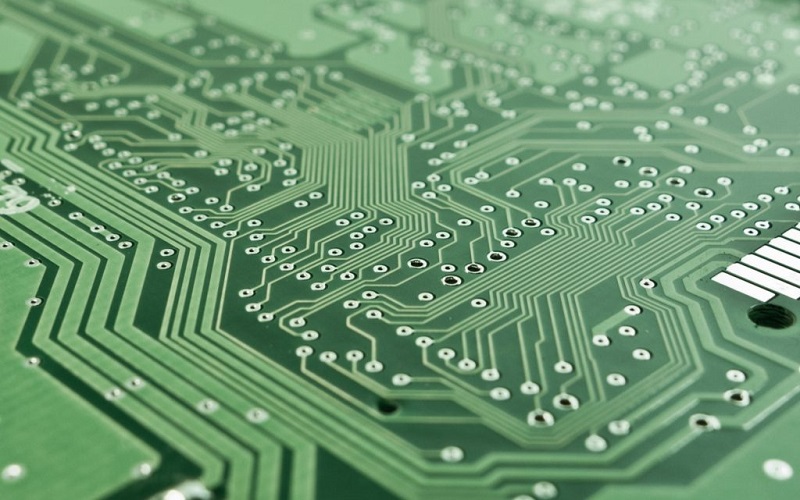 Every day, new technology lets us perform our daily tasks with ease. Technology tools make businesses more efficient and successful. To keep up with the advances and stay in business, it is important to learn to adapt to the ever-changing business world. These 10 technology tools will make your franchise business more efficient.
1. Social Media
Social media is one of the most crucial tools used in marketing today. It allows people to communicate easily with everyone. In addition, it makes communication between the business and the customers possible. Social media can be utilized to promote the brand and increase the reputation of the company. However, maintaining these accounts can be difficult.
The introduction of social media technology tools help business owners schedule and post automatically. Additionally, these systems provide analytics and insights, as well as, support overall growth. Whether it comes to engaging your followers or planning, the platforms improve your ability to market properly.
2. Online Storage Technology Tools
By now you may have heard someone mention the term cloud or online storage. This is a useful tool that essentially stores your data on the internet instead of locally. The files are easily accessible from anywhere as long as you have an internet connection.
Cloud storage is incredibly efficient because it stores a backup for all data on a local machine. For example, if a hard drive fails, the data can still be located in the Cloud or other platforms. Additionally, online storage also allows you to set up security for your documents and makes it simple to share them with the business.
3. Email Marketing
Contrary to what most believe, email marketing is successful if used properly. However, most businesses fail to understand the best way to incorporate this into their marketing plan. Emailing technology tools can be used to suggest tips for promoting the business and show analytics on what worked well.
For example, some programs are capable of checking subject lines before sending an email to determine how well it will perform. Additionally, it suggests ideas to format emails to make them more appealing to consumers.  Finally, email marketing technology tools build interaction between businesses and customers. Many of these assist in creating interactive polls and surveys for recipients.
4. Accounting
Keeping track of the expenses of a business is a very daunting and challenging task. It can be difficult to perform bookkeeping tasks manually. However, there are financial tools available to make the job easier.
Most financial technology tools give you the ability to perform several tasks such as paying bills, sending invoices, and budgeting. Additionally, some provide backups for your data and utilize mobility by creating apps to work on your accounting as you travel.
5. Payroll
One mistake business owners need to avoid is calculating payroll incorrectly for your employees. Organizing timesheets can be an overwhelming task, especially if you have a large workforce.
There are many payroll technology tools that allow for easy tracking of employee timesheets. Many incorporate biometric technology that will make spreadsheets for you. Additionally, others allow your employee to log on to a web-based site and input their hours. Adopting this technology will help avoid errors, as well as, account for labor expenses of the company.
6. Creative Tools
When creating posters, flyers, or other advertising for your business, the quality reflects your business. Making a quick word document and pasting a piece of clip art on it might get the job done. However, it does not give the best image for the company.
To avoid this, there are multiple platforms for video and photo editing. Utilizing these technology tools can help improve the quality you use for promotions and advertisements. Additionally, some have multiple pieces of software that allow you to seamlessly transfer a project from one of its apps to another.
7. Internal Communication
In order to collaborate better, and work with each other team members must be able to effectively communicate. However, sometimes this can be a difficult task because there is not enough time to make a phone call or send an email. Internal communication technology tools allow coworkers to easily work together.
For example, this is helpful when in public locations where you may not be able to hold a conversation verbally. Utilities such as these make it easy for team members to communicate effectively without allowing others to overhear. Additionally, it gives them a fast and simple way to shares files among a team.
8. Online Scheduling
Keeping a personal planner full of events is helpful for knowing your own calendar but it fails to keep others up-to-date. Online scheduling tools allow other people to know when you are available or busy, saving time and productivity throughout the day.
Online calendars allow you to share schedules with multiple people. By having a calendar through an online scheduling tool it allows stress-free rescheduling if the other party cannot be contacted. Most systems will send automatic updates to any participants regarding a scheduled meeting.
9. Video Conferencing
Having meetings using phones has a certain level of difficulty. It makes it harder to focus and truly understand what is happening.
Video conferencing tools allow for more personable face-to-face interactions when you can't be in the same location. Thus, it saves money when it comes to traveling to different locations. Additionally, it encourages better communication because you are able to see them as they speak.
10. Screen Sharing
These technology tools are another way of enabling better collaboration between employees. Screen sharing allows one user to show or let another user control their computer remotely.
 When giving demonstrations or presentations this is a great asset. Instead of only hearing a verbal description over the phone, the person can have the steps done right in front of them. This eliminates the hassle of traveling, as well as, misunderstanding the task.
Choose a company with advanced technology tools to help your business succeed. DetailXPerts, an eco-friendly auto detailing company, offers top-of-the-line technology to our franchisees.
Interested in exploring the unique franchise opportunity that DetailXPerts offers? Sign up for our monthly newsletter to stay updated on all things franchise!