Top 5 Choices for a Car Dealership Franchise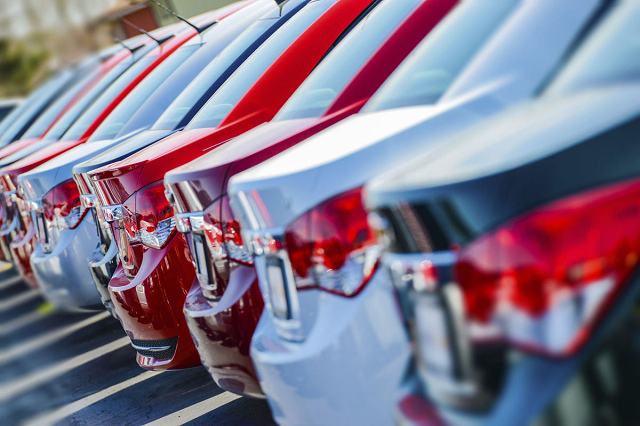 The automotive industry generates billions of dollars every year. In 2016, total new vehicle sales exceeded $995 billion. This includes both privately-owned dealerships and franchised dealerships.  However, the majority of automotive companies are a car dealership franchise.
Car Dealership Franchise Options
Most people are familiar with the giant automotive manufacturers. The majority of them have a car dealership franchise system for business owners to join the company. However, a few of them stand out from the rest.
General Motors
As the largest American-based automotive company, General Motors secures the number one spot. This giant corporation has 8 distinctive automotive brands under the General Motors corporate umbrella. Moreover, they are: Chevrolet, Buick, GMC, Cadillac, Holden, Baojun, Wuling, and Jiefang. The company has over 19,000 dealers throughout the world.
However, a new franchise owner needs an initial investment of $350,000. The amount sounds intimidating but through a successful business with GM, dealers earn profits. Last year, U.S. and Canada dealers alone made $3,002,237. Their motto 'we are here to earn customers for life' guides them to success.
Ford Motor Group
One of the most well-known American automotive companies is Ford. It is the second largest U.S. company and expands on a global scale. The initial franchise fee is around $30,000. But this doesn't include the money for building space, inventory, and other equipment costs. With all the additional requirements, it becomes over $150K to be a franchisee.
Ford focuses on happy employees, better cars, and sustainability. The company wants to provide quality vehicles while incorporating eco-friendly practices. Joining as a franchise owner allows you to open a dealership representing Ford. With the strong brand throughout the world, this gives you an advantage over competitors.
Honda
This company possesses one of the most diverse inventories in the automotive industry. Honda is a well-known name famous for reliable and affordable cars. An initial investment to become a Honda car dealership franchise costs at least $250,000.
Honda works to provide high-quality products in every aspect of their machines, whether it's a car or generator. Choosing to invest in this business allows you to inherit their worldwide brand of reliability.
Hyundai
This company began in South Korea in 1967 and began selling automobiles in the U.S. in 1986. Contrary to the other companies, Hyundai requires you to own a dealership for two years before partnering or franchising. To invest in the business is expensive, costing over $500K. However, with the requirement that you must own a dealership first, there is a better chance you will already have the money needed.
With a strong focus on customer satisfaction, Hyundai strives to be a companion for their clients. They want to create a better future through their cars and the people driving them.
Toyota
For this automotive manufacturer, experience in the industry is required. Becoming a franchised dealer for Toyota is competitive and the company has strict guidelines. To begin the journey, you need to have an initial investment of at least $500K. However, the size of the dealership causes the cost to vary.
Toyota values the laws and cultures of every nation. They ensure their branresents them as an innovative, sustainable company that brings recognition throughout the world.
Conclusion
Joining a car dealership franchise requires a large investment before taking the leap. However, another avenue to consider if you are unsure of this market is the aftermarket industry. Auto detailing generates a consistent income and the expected growth is over 3% annually. DetailXPerts, a mobile, eco-friendly auto detailing company, utilizes steam cleaning technology. Our brand is known as an innovative leader in the commercial cleaning market. Check out our franchise opportunities today.
Interested in exploring the unique franchise opportunity that DetailXPerts offers? Sign up for our monthly newsletter to stay updated on all things franchise!