Express Car Wash – Is It a Good Business Opportunity Today?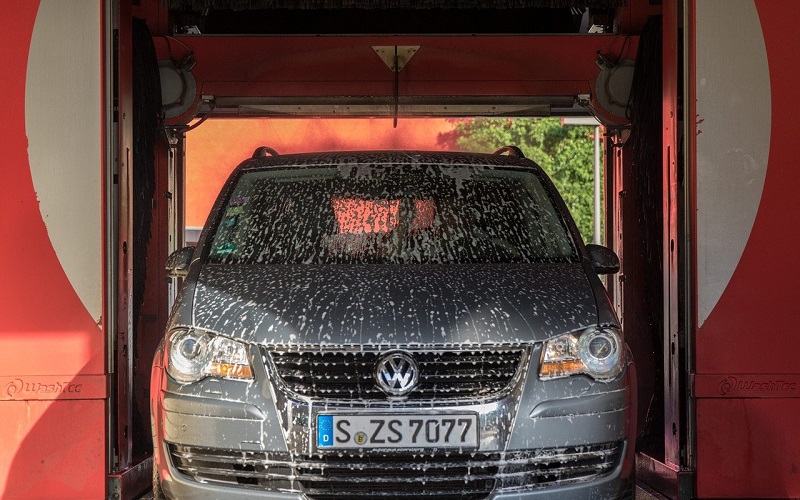 Have you ever considered starting a car wash business? An express car wash excels in the automotive industry and grows annually by 3.1%. This provides an opportunity for both beginner and experienced entrepreneurs to consider driving into.
What Is an Express Car Wash?
When people visit an express car wash, the convenience and ease of the equipment attract them. This type of business has a customer drive up to a terminal and select what services they want. Normally, there is no interior cleaning performed on the vehicle. Additionally, driving through the tunnel allows a customer to select extra services such as tire shine, protective coating, or car wax.
Whether you choose to open an automated car wash or not, there are things to be aware of when jumping into this industry. First, consider the number of competing businesses in your area. Are there several companies offering the same services? Think of ways you can make yourself stand out among them.
Disadvantages
Potentially Unsatisfied
The biggest issue regarding an express car wash – bad results. Most of these businesses tend to focus solely on the exterior of the vehicles. However, the brushes don't work as well as manually cleaning the outside. Thus, resulting in the equipment leaving dirt behind.
Expenses
Overall, opening this type of car wash business is more costly than similar companies. An express car wash requires special machines and equipment to perform the cleaning. For example, the average price for a stationary car wash is around $275,000. This is more expensive than purchasing supplies such as buckets, soap, personnel, and other necessary items for hand wash businesses.
Exterior Damage
Additionally, exterior damage from the hard brushes and chemicals causes issues over time. For example, the bristles are rough and create scratches or marks in the paint. Water damage is a potential problem as well. If a customer is dissatisfied, this hurts the brand and reputation of the company.
Location
How are you going to attract business to come to you? As a stationary business, location is a huge factor in the amount of traffic you receive. Think about building your car wash next to a grocery store, gas station, or interstate to draw more customers. Make sure you consider these disadvantages before investing in an express car wash.
Advantages of an Express Car Wash Business
Time Is Money
Automatic car washes are much faster than hand washing your car. In fact, their speed is one of the biggest benefits. It can clean a car in about 5-10 minutes, which is much faster than the 20 minutes-1 hour for hand washing. The more cars you can get in and out, the more money you can make.
An express car wash cleans somewhere between 20,000 and 54,000 cars a year. Overall, businessmen, families, and college students are easily satisfied by running their vehicles through an automated car wash due to the efficiency.
Saving Money
Automatic car washes generally save money when hiring personnel. Due to the equipment, less staff is required to be on site. The machines perform most of the cleaning, allowing you to hire only a select few for maintenance of the machines.
Eco-friendly Method
If you are more environmentally-conscious, you can save over 100 gallons of water by opening an express car wash business. Hand washing a car uses up to 150 gallons of water per vehicle while a car wash utilizes 35 gallons. These types of car wash businesses also manage their wastewater cleaning and reuse it.
It's Up to You
If the eco-friendly aspect of car washes appeals to you, another business to consider is DetailXPerts. Our eco-friendly, mobile auto detailing company specializes in steaming cleaning technology. Contrary to an express car wash, the initial start-up cost is cheaper due to the flexible detailing business models. Consider investing in DetailXPerts to join the automotive industry.
Interested in exploring the unique franchise opportunity that DetailXPerts offers? Sign up for our monthly newsletter to stay updated on all things franchise!