10 Steps to Take for a Successful Car Wash Business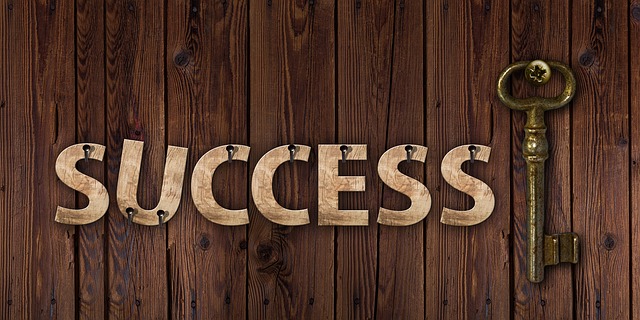 Data reveals that car washes perform better (in terms of investment) than other types of businesses. Compared to other small businesses and franchises, the industry's failure rate is significantly lower. Of course, statistics alone does not guarantee a successful car wash business. So what does it take? Below are ten steps you can take to build a successful car wash business.
10 Steps for a Successful Car Wash Business
A successful car wash business is not created overnight. You will have to work long and hard to ensure everything runs as smoothly and as profitably as possible. Here are ten steps to help you out.
1. Develop a Specific Business Plan
Before starting any business, you need to determine the direction you want to take and the goals you aim to reach. This is where a well-crafted business plan can help you out. It will serve as your roadmap – a framework that you can use to make decisions along the way. It will also help you gauge the performance of your business.
A successful car wash business plan should cover all details of the business – from finances, revenue projections, permits, manpower, insurance, equipment to the marketing strategy. Research about your target market and their spending behavior, so that your business plan is based on actual market information.
2. Manage Your Finances
Conduct a thorough computation of the funds you'll need. Consider the amount of startup capital, operating costs, taxes, contingency fund, etc. Will you need additional capital? If so, do you have prospective investors? Once you have this information, plan out your finances accordingly.
If computing finances is not your thing, hiring a financial advisor might help. He will give you a professional perspective on your investment. He can also give you advice on how your business can adapt to the changing market conditions.
3. Project Your Desired Image
Make the effort to make a good, lasting impression on your customers and potential business partners. Create your brand and carry it in different areas of your business – website, phone hotline, company logo, staff uniforms, signage, branding on company vehicles, etc. Live and breathe your brand. A professional-looking establishment with uniformed employees gives customers the impression that they are dealing with a trustworthy company.
4. Pick the Right Location
The location determines how visible your business will be to your target market. Choose a location with high traffic flow, high population density, and close to your target market and other businesses. The more people are aware of your company's existence, the better your chances of building a successful car wash business are.
If you have decided to go with a mobile detailing business because you think it fits the criteria of a viable business idea, then you might need to work a bit harder on your branding and marketing. This is so because you will not have a specific car wash location that by-passers can see and recognize. Instead, you need to count on other marketing strategies to attract customers (see p.9 below).
5. Hire and Retain the Right People in Your Team
You should match your employees to the right jobs according to their skills, abilities, and attitude. Your car wash managers should be skilled in running a detailing business, organized and able to handle difficult situations. Hire someone to manage your accounting.
Train your personnel to provide the best customer service. Creating a warm and engaging work environment helps keep hard working staff happy and consequently, prolong their stay in your company.
6. Plan out the Services You'll Offer
The type of car wash that you'll build will determine many aspects of your business. This includes the equipment needed, the size and location of the establishment, the number of employees needed, and general operating costs and procedures. Some car wash types (like hand washing services) require less initial capital, but need more manpower.
7. Set the Right Prices for Your Services
Do not price your services too low as this will make your revenue suffer. Moreover, keep in mind that in detailing, customers expect results and they are willing to pay for it. Giving out discounts and deals to customers are fine once in a while, like in loyalty programs. But be wary of bad customers who are only taking advantage of these promos and don't return.
8. Choose Your Car Wash Equipment Supplier Carefully
Securing a trusted and reliable supplier is the least costly way of maintaining the good condition of your car wash equipment. The supplier should install your equipment properly, bearing in mind safety and security protocols. Preventive maintenance and repair of damaged equipment should be done on a regular basis.
9. Design an Effective Marketing Strategy
Your business profit depends on how well you market your services. For example, building a loyal customer base entails getting your brand out to your target market and gaining their trust. You can go the traditional route of handing flyers and leaflets, print ads and signs. Make the most of the current technologies like online marketing through ads and social media.
10. Be Involved
You can hire the best manager, but keeping a close eye on your business is better. Moreover, being physically present allows you to see the actual operations and management. You can see which areas need improvement and troubleshoot problems. Additionally, you will meet and greet your customers personally. This will increase customer satisfaction.
Taking these steps might be time and effort consuming. But, writing the business plan alone may take weeks or even months. And even if you have a well-written plan, you will have to update it as your successful car wash business grows. Moreover, developing your brand, designing an effective marketing strategy, hiring and training employees are ongoing processes. You have to check them to see which works or not. But doing all these will help ensure you have a successful car wash business.
If you are not sure you would be able to complete all these steps and develop your own successful car wash business, why not consider franchising? DetailXPerts is a reputable vehicle detailing brand that offers affordable, home-based franchise options that come with a proven working system, thorough franchise training, ongoing support system, and more! Better yet, sign up for our monthly newsletter to stay updated on things car wash business and franchise!