Read This Before Starting a Mobile Detailing Service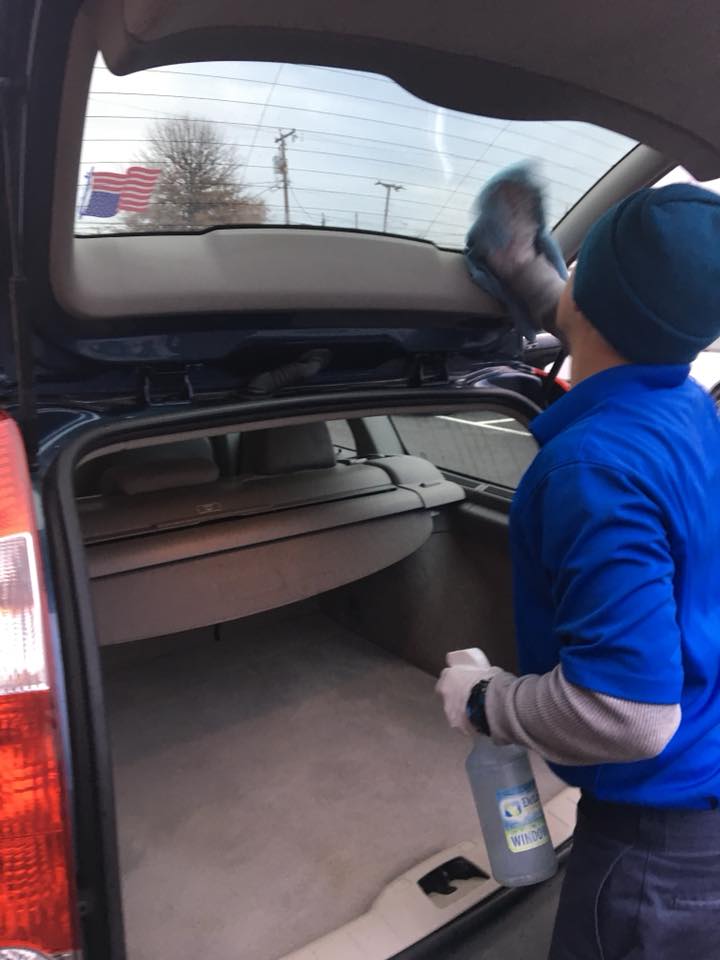 Starting a mobile detailing service the right way ensures efficiency, profitability, and longevity.  As a result, it leads to a successful business that can last for years.
But like any other business, starting a mobile detailing service requires considerable time, money, and effort on your part. You have to do painstaking research to know what works. What are the pros and cons? Which areas should you be aware of? What should you consider?
As a mobile detailing service provider for more than a decade, we have gone through a lot. We've made both successes and failures along the way. We've met fellow providers and learned from their wins and losses too. And we're sharing some of them here, so read on!
Having a physical location
Since you will be mobile, you might think having a physical location is no longer necessary. You are already thinking of creating your very own car wash website, anyway. There, you will market your services. And being in the know, you will harness the power of social media.
Besides, having a physical location is just an added expense. You are just starting a mobile detailing service, so every penny counts.
Pros and cons of having a physical location
Here's a thought. Not having a physical location when you are just starting a mobile detailing service will limit your chances of gaining more customers. Nobody will come to your shop because you do not have one!
All your customers would come through referrals, or online marketing and advertising, proactive advertising in print format, cold calling, etc. Of course, there's nothing wrong with this. The thing is, you'll have to proactively go after your market 100% all the time until referrals and word of mouth marketing kick in.
Having a physical location does not mean renting an office space. You can actually run your business from your garage. Obtain the necessary licenses and permits. Set up a mini-office, put up a signage and you're good to go.
Revise your business plan
Some people think that once they've created one, that plan will dictate their business' future. Thus, it should be left as it is and serve as a reference.
But that is a misconception. An effective business plan should be revised as you go along. Remember that it is just a plan. A framework, so to speak. Think of it as you would a building plan. Building plans are revised and modified as situations arise.
Here's an example. You planned for a single mobile unit. But since you work so hard and people start loving your premium and personalized service, you consider having more units. Naturally, everything in your business plan should change, from your executive summary to your financial projections.
Thinking of your business as just another car wash
If you think of your business as just another car wash where customers can get their vehicles cleaned, think again. With hundreds of thousands of car washes (including mobile ones) in the country, you should differentiate yourself.
Your mobile detailing service is not just another car wash. Establish your brand. If you don't have a logo yet, then it's time you created one. Be bold. Be different. Give the best customer service. Take pride in it and you'll see the impact you'll have on your employees and customers.
Build relationships
Here's a short story. There's this mobile detailing service provider we met a few years back. They started operations a couple of years after us. Initially, they were doing great. They offered services at discounted rates.
Then after some time, their customers started leaving us for our services. So we wondered. And we asked their erstwhile customers. They said the provider lacked that personal touch – small talks, a little extra service like paper foot mats, and so on.
Start building relationships with your customers right now. Create profiles for each of them, noting their preferences. Call them by their names. Send them greetings during their special days. Be proactive when you're servicing their vehicle. Ask what they need to be done on top of their service request. Suggest vehicle maintenance tips not because you want more profits, but because you truly care.
Secure the required permits and licenses
You're just starting a mobile detailing service, anyway, so maybe you can secure these as you go along?
Well, you can never tell when the authorities will catch up with you, right? So it's best to be prepared with the necessary documents. This way, you don't run the risk of having your business shut down for violations.
These are just some of our tips for anyone who wishes to start a mobile detailing service. If you would like to know more, or interested in owning your very own detailing business, please download our FREE franchise report. It contains everything you need to know about starting a car wash business.