What's the Average Cost to Build a Car Wash?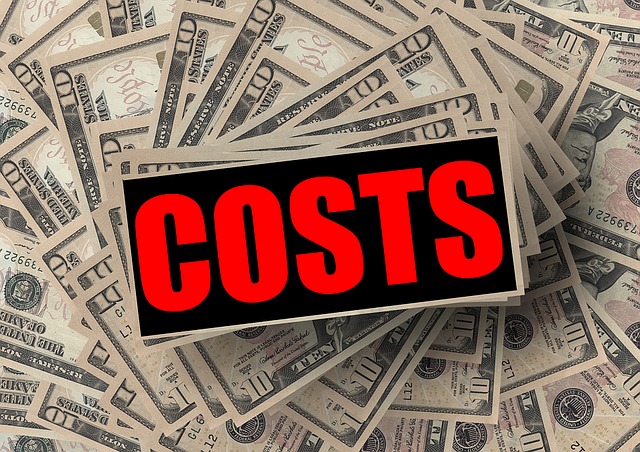 Before you join the industry, knowing the average cost to build a car wash is one of the most crucial points to consider. This way, you can determine if this business is a right fit for your goals as an entrepreneur. You should learn about the required initial capital outlay and plan around it so you won't end up spending too much or borrowing too much money.
The total cost to build a car wash will depend on the type you want to set up. Below is a list of the factors to consider in computing for the average cost to build a car wash business and how the cost of each type of car wash differs.
Average Cost to Build a Car Wash: Factors to Consider
Location
Where you'll build your car wash structure is one of the critical decisions you'll have to make in starting up. You'll have to take into account if the area is accessible to your target market and if the neighborhood is safe and secure.
The space required for one bay of an in-bay automatic car wash is around 7,000 square feet. On the other hand, a self-serve bay where car owners can wash the exterior and vacuum the interior of their cars themselves will need around 2,000 square feet of space.
For a full-service car wash, you should allocate land to build structures where your customers can wait or shop while they wait for their car to be cleaned. However, land acquisition costs won't be necessary for mobile detailing businesses since they operate where their customers' cars are.
You have the option of building from scratch, buying an existing car wash structure or renting a car wash building.
In general, land acquisition costs are estimated at $100,000-$200,000. Site work that includes building the foundation and landscaping costs around $200,000-$300,0000 while building construction (including electrical and plumbing) is at $350,000-$500,000.
Permits, Licenses, and Professional Fees
Some of the required paperwork and professional fees that you need to pay for are: architectural fees, engineering fees, studies and appraisals (e.g. impact, traffic), construction permit, business license, and environmental and safety permit. The cost of permits and licenses is $150-$200 on average. Including professional fees, the total of this part of the cost to build a car wash alone can go up to $50,000-$150,000.
Waste Management System
Environmental authorities require car wash facilities to have an integrated system to collect, process and reuse wastewater. The more contaminants in the wastewater, the more you'll spend on your wastewater recycling. A closed-loop system that can restore water for reuse right in the car wash facility costs from $35,000-$100,000.
Equipment
Different types of car wash systems need different equipment. Self-serve car wash equipment costs $8,000-$10,000 per bay. For automatic units it can go as high as $31,000-$49,000 per bay.
Make sure to do a canvass of equipment costs with your local distributors, so you can compare prices for the equipment and the brand you want. You may also want to consider buying used car wash equipment for lesser cost or getting them on consignment.
For mobile detailing businesses, allocate funds for a service vehicle large enough to carry all your equipment. You may consider buying a used van for $3,000-$5,000.
Insurance, Safety, and Security Systems
You should protect your business from potential risks and accidents that will cost you money. Types of insurance coverage that are recommended for car wash businesses are those that cover general liability, professional liability, and commercial property. You'll need to prepare at least $500 up to $15,000 for insurance coverage alone. It will help to research what specific insurance coverage you will need for your business and for your team.
Advertising and Promotion
As a new business, you'll want to put the word out to attract potential customers. Advertising campaigns can cost $2,000-$5,000 on average. Signage costs roughly $15,000-$25,000.
Out of all the types of car wash businesses, mobile detailing will cost the least at startup. This is so because it saves on money needed to purchase/rent land and to develop a car wash establishment. You can start mobile detailing for as low as $15,000 on an estimate. An estimated cost to build a car wash of another type is $500,000-$1,400,000 (including land and construction costs), depending on the factors mentioned above.
To further cut down on startup costs, consider getting a car wash franchise. Through franchising, you'll save on a number of expenses while banking on an established brand and business model.
Interested in exploring the unique franchise opportunity that DetailXPerts offers? Sign up for our monthly newsletter to stay updated on all things franchise!