Flex Car Wash – Is It a Good Business Opportunity Today?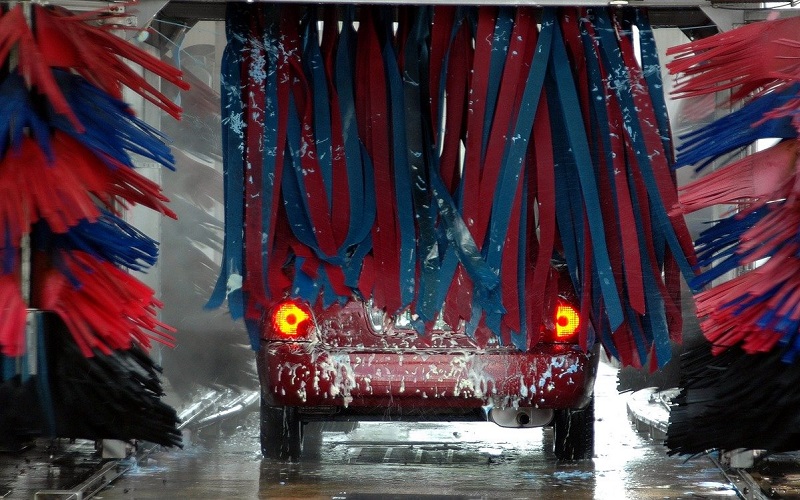 Someone who's looking into owning a car wash business undoubtedly searches for more profitable and flexible options. Do you fit this bill? In your research, did you come across the flex car wash? Are you wondering what it is? What are the pros and cons? Will it be right for you? Read on and find out.
What is a Flex Car Wash?
Basically, a flex car wash is an express wash. A customer drives his vehicle through a tunnel where its exterior will be washed. But unlike ordinary express washes, a flex car wash offers additional services like full serve and detail. But these are optional. The customer can drive off after the express wash or proceed to the full service and detail.
A sound business plan is a must to ensure the success of a flex car wash. Pay special attention to your projections. How many cars do you foresee to wash in the future? Then you must consult with your equipment provider and ask calculations for the following: cell size, recommended number of bays, suggested number of workers per bay to speed up the process, and so on.
Pros and Cons
As a would-be car wash owner, you need to be aware of the pros and cons of flex washes.
Speed, economy and value are the primary reasons why flex car washes are gaining traction in the industry nowadays. These advantages Customers get to have their cars' exterior washed in under ten minutes for less than $10. Then, they can opt to have their interiors cleaned and specific areas of their car detailed (tire and wheels, leather conditioning, etc).
A flex car wash's primary method of cleaning is automated. Studies show that stiff brushes and harsh chemicals do strip away dust, dirt, and grime. But these can cause paint swirls and scratches that affect the integrity of vehicle paint in the long run. This can lead to costly paint repair later on.
A full service and detail cannot be done under 15 minutes which is what most flex car washes claim. That time limit will not allow the technician to clean hard-to-reach areas. Unremoved dirt can attract germs and bacteria that can threaten the health and wellness of passengers. Also, that time is not sufficient enough to dry a car completely. This can lead to rusting of metal parts of a car.
Is It Right for You?
Now that we've given you the basics, it is up to you to decide whether a flex car wash is the best business opportunity for you or not. Weigh the pros against the cons. Do more research. Owning a business should be decided on carefully, not hastily.
You might also want to consider the DetailXPerts business opportunity. We have a unique, green and timely product, unparalleled training and support, and a company culture like no other.