Restaurant Franchises or Car Detailing Franchises – Which Is Right for You?
Two of the most sought after franchising opportunities these days are car detailing and restaurant franchises. Both are profitable and manageable, but when it comes to choosing between these two, what points must be considered?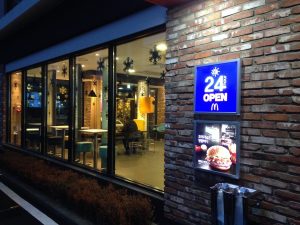 Considering restaurant franchises or car detailing ones? Venturing in a business can be a daunting task. Thorough research is necessary to find the one that best suits your interest.
Not all business opportunities can fit your lifestyle or your schedule so you need to pick the one that has the most flexibility given your constraints. For those who have decided to go full-time, there are various franchising opportunities you can choose from.
The advantage of venturing on a franchise is that you need not start from scratch. You are provided with a package and you have a legitimate, known brand which is profitable at the onset. The backbone of your business is solid and the only thing left for you to do is manage it by your own means, depending on your target market.
Two of the most sought after franchising opportunities these days are car detailing and restaurant franchises. These two business ventures are at the opposite ends of the spectrum. Both are profitable and manageable, but when it comes to choosing between these two, what points must be considered? Here's a guide for you to ponder on.
Restaurant Franchises and Car Detailing Franchises: A Comparison
How Restaurant Franchises Work
The number one thing that keeps restaurants a dominant franchising opportunity is the fact that all of us eat food. And when we have cravings, we tend to go to our favorite food spots. That is the advantage of restaurant franchising, there is a spot-on opportunity to own a resto with built-in name recognition from your customers. Additionally, there already exists a proven and tested track record of success.
However, restaurant franchising aspirants – managing one isn't that easy. Here's a quick run through on what to expect.
For starters, restaurant franchises are different from restaurant chains. Bear in mind that all franchises are chains but not all chains are franchises. For instance, Starbucks is a chain but not a franchise since it is owned by one single company while Burger King is a chain and a franchise since you can purchase individual units of the restaurant.
You need a large amount of capital to start a restaurant franchise like Jamba Juice. In the US, a Jamba Juice franchise costs around $ 300,000  – $600, 000. Yes, owning one comes with a really high price tag. Not only that, most large restaurant franchises often require business experience. Before giving you their blessing to represent their brand, they do a status check. So if you are to establish your own restaurant, keep in mind that it would be more beneficial if you have experience in the restaurant industry as well.
The price of these restaurant franchises comes with the luxury of turn-key operations, which is essentially good if you're thinking about franchising diners. It comes with a kitchen layout, dining room design, menu and even a market campaign. But with the ease of setting it up comes rules and policies you need to agree upon. Consistency is the key. Along with the franchise, you cannot deviate from anything that is stipulated in the contract. Customers would expect similar quality of service, food, and ambiance – wherever location you would like to install it. Restaurant franchises have a do's and don'ts guide to their ownership which you need to adhere to upon signing.
Venturing in restaurant franchises also means you have to let go of your creativity and innovation – you never get to cook and create new meals and plan out various events, or set up your menus, dining tables and designs. However, you can play around with your business plan, especially on your marketing campaigns.
Auto Detailing – What to Expect?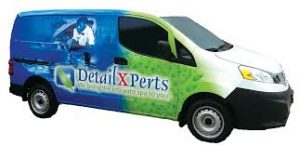 On the other hand, auto detailing is for hobbyists and passionate people who love working with cars and have the eye for detail. An auto detailing business is perfect for someone who values flexibility and top quality servicing. The main difference between auto detailing and restaurant franchising is that you are serving people with cars – which is not exactly a need but is something most practical people avail for flexibility, efficiency and mobility sake.
Car detailing franchises provide focused attention on car cleanliness issues. Through deep cleaning,  they make clients' vehicles look like they just came out of a showroom. Auto detailing franchising opportunities provide you a number of benefits such as brand name that's automatically recognized by customers. Along with the franchise comes training and operational support to make sure your resources are at par with the brand's quality. They also match your franchise with proven business models that can give you the edge over your competition in your locality or from businesses that started from scratch.
Car detailing franchises are for people who are independent-minded – with lots of creativity and innovation. Yes, innovation for process efficiency and servicing optimization. Creativity, in terms of promotions and marketing campaigns and deals that can lure more customers, without compromising top notch service, of course. Aside from this, car detailing business also offers more flexibility for you as a boss in terms of managing resources. You don't need to hire as many people. It ultimately depends on you and your location on how you would plot servicing hours. It gives you free will to manage your business at your own risk while retaining the brand's policies as stipulated in your contract.
In terms of growth, both restaurant and car detailing franchises are profitable. However, restaurant edges out car detailing in terms of relevance in the long run. There is also a need for constant equipment and process upgrade in terms of car detailing to usurp the current trends in the industry.
Car detailing franchise, meanwhile, doesn't need as big of a fund as restaurant franchises require. There are no meticulous standards when it comes to granting one the business opportunity. In terms of expansion, restaurant franchises have more propensity to cover more locations as long as there is little competition. Car detailing franchises, however, are more common in urban cities, making competition stiffer.
Both business opportunities could set out huge benefits for you. But it's up to your preference which one would suit your needs and interests better. If you're interested about franchising opportunities, check out DetailXperts and request for more information.