Press Release: DetailXPerts of Northeast Indianapolis: Eco Truck Wash Business to Provide a More Convenient and Cost-effective Vehicle Cleaning Service
Why would a former CEO choose a DetailXPerts eco truck wash business over other income-generating opportunities? Read on and find out.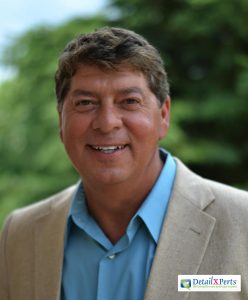 яNortheast Indianapolis – June 14, 2016 – DetailXPerts, the world's first car and truck wash business with franchises that uses steam for cleaning vehicles will soon be serving vehicle owners in Hamilton County and Northeast Indianapolis through Kurt Cummings, former Division President, US Foods.
Having held such a high level position in one of the nation's largest food companies, Cummings is aware of the rapidly progressing and growing business environment of Northeast Indianapolis. A lot of people just don't have the time to take their vehicles to auto detailing shops due to their hectic schedules.
This is where Cummings' new truck wash business comes in.DetailXPerts of Northeast Indianapolis will provide what Indy vehicle owners need: convenience, speed, economy and efficiency. And, with DetailXPerts' famous steam cleaning methodology that uses nothing but all-organic products and five gallons of water for cleaning an entire truck (a pint for a car), customers get the added benefit of contributing to Indy's environmental sustainability projects.
Truck Wash Business: A Multifaceted Opportunity
Coming from a high-profile career, people may wonder why Cummings chose a truck wash business over other franchises. To this, he says:
"First of all I was very intrigued by the differentiated platform and process employed by the DetailXperts model. Secondly; through my discovery discussions with Angela Williams and several franchisees, and through examination of the financial fundamentals I concluded that: 1) the investment would not require significant startup capital, 2) it produces strong contribution margin and cash flow fundamentals, 3) it is very marketable and quickly scalable without the need for large human resource and equipment investment, 4) it appears to provide a fairly rapid ROI, and 5) during my on site discovery I found the Williams family and support staff to be a family oriented environment who are sincere in their desire for all their franchisees' success."
A truck wash business also allows him the freedom to chart his own course; manage his time more freely with family and personal things; serve and interact with customers; drive a brand that he believes can be very successful from an earnings and community engagement standpoint.
To anyone who wishes to become a franchisee, Cummings says, "Take the discovery process very seriously. Ask probing and well thought questions to the other franchisees, study the business fundamentals, and make sure you fully believe it is what you want to do."
DetailXPerts of Northeast Indianapolis will be offering truck washout, fleet cleaning, auto car wash, car and truck wash, fleet wash, vehicle washing, hand carwash, and truck trailer washout to vehicle owners in Hamilton County and Northeast Indianapolis. Other lines of service include boats, motorcycles, buses, and more. Businesses are welcome to inquire for special rates and long-term relations. You can easily reach them at 317-558-9880. and schedule your free demo!
Enjoyed this post? Sign up for our newsletter to receive more valuable business and franchise info, ideas, and extras!