7 Reasons Why a Mobile Car Wash Franchise Is More Profitable than a Drive-Through Car Wash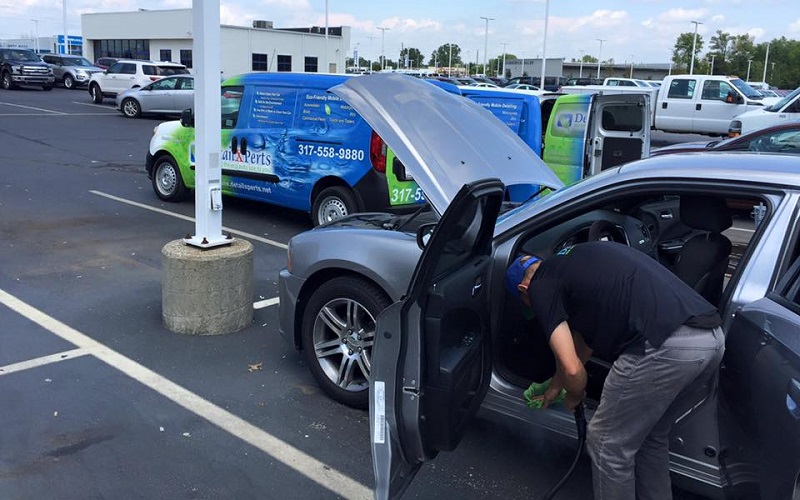 A mobile car wash franchise may offer a car wash business owner more profitability and advantages than a drive-through car wash. Yes, it may be a bit different than the conventional drive-through car wash services we have all been accustomed to. However, you'll be surprised at how this franchise can open doors to a more profitable car wash business venture.
Why a Mobile Car Wash Franchise Is More Profitable: 7 Reasons
1. Unlimited Working Hours
Since a mobile car wash is not limited to operational hours that a drive-through car wash needs to observe, a mobile car wash franchise doesn't say no to any customer. It can be in the middle of the night, very early morning, during lunch breaks, name it! That customer can be yours. If a nearby drive-through car wash operates 9AM-5PM, all the rest of the customers from 5PM onwards can be yours to take. The rest of the hours, you can go to another location and scout for other customers. No car owner left behind! No customer turned down!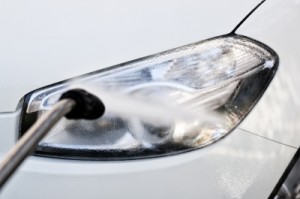 There is another group of car owners that does not want to go to a drive-through car wash because they prefer the comfort of their homes and garages. They prefer not to wait in long queues – these can be your customers, too! A PRlog.com article in 2010 mentions your niche market: people who value their time. Which basically translates to everyone, right? More specific examples: communities with luxury car vehicle owners, business executives, parking lots of shopping centers, companies and businesses like car rentals, commercial fleets etc. BizFluent proves this point further and stresses that flexibility is indeed the best advantage of a mobile car wash franchise. The more flexible you are, the more customers you can serve. More customers will always translate to more profits.
2. Lower Start-up Costs
Your start-up costs will definitely be very critical in the computation of your profit. Of course, the more start up costs, the lesser your profit could be. On the other hand, lower start-up costs will allow you a faster way to return your investments. Sine you'll be mobile, you won't need to pay for electricity and utilities on a fixed location, physical maintenance, rental fees, and a lot more. According to the book "How to Start a Home Based Car Detailing Business" by Renny Doyle, you can start a mobile detailing business with very low capital. Furthermore, in an Entrepreneur.com article, it was quoted that mobile auto detailing can even start with a shoestring budget.
3. Lower Production Costs
A mobile car wash franchise does not just allow you low start-up costs, it is also very practical to maintain. An Entrepreneur.com post states that production cost is very important in determining if your business is a profitable idea. This includes everything that will develop and produce your product or service. A low production cost will definitely mean more profit. To paint a more specific picture of how profitable a mobile car wash franchise can be, consider that at an expense of $15 in soap and gas, you can wash up to 16 cars in a day (at 25$), which can generate $400 in a day.
You can even add in minimal labor costs to the equation. With a mobile car wash franchise, you do not need to hire regular car wash staff. You can hire a part-time employee or on-call personnel. He can only report when needed. All of these factors translate to more profit for your business.
4. More Customer Contact
One of the advantages of  mobile detailers is that they get more contact with their customers. Firstly, you are in an area where your customers are most comfortable with – in their own homes or their own business locations. This would mean they are more relaxed and more open for sincere chats. You can use this opportunity to know more about their needs and wants in terms of the services you offer. This will also increase your chances to offer more options to what you already have in your car wash menu.
5. Expansion Opportunities
Yes, you have better and faster chances of expanding your mobile car wash business. All you need is another vehicle. It does not even have to be a newly bought vehicle. It can even be a rented vehicle which you can use only if the need arises. Expansion can also mean targeting a new group which will not be difficult with a mobile car wash franchise.
6. Minimal Marketing
With a mobile car wash business, doing your everyday task is marketing in itself. If you were just fixed in one location, you would not have the opportunity to meet new clients from different locations. According to pennyroll.com, what you need to do is to just stop at every business complex in your reach and talk to every prospective car wash customer. Now, that doesn't need much budget, does it?
7. Control Your Business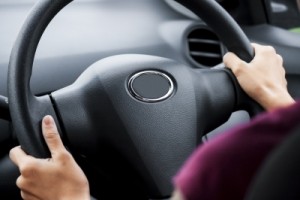 A report from money.usnews.com says that the reason why business owners go mobile is because they want to hold the steering wheel of their own businesses. As quoted in the mentioned article, "I decided to go mobile because I would be in control. I own my trailer, I can go wherever I want, and my rent doesn't increase."
Looking at this in the context of a mobile car wash business, it simply means a car wash business owner can focus more on what he deems important and where he wants his business to go. You can utilize your weekends and holidays and generate profit when all drive-through car wash services are closed or busy strategizing to pay for their upkeep.
Are you ready to be a mobile car wash franchise owner? Perhaps the more appropriate question is, are you ready to be a profitable mobile car detailing franchise owner? Fill out this form now!
Enjoyed this post? Sign up for our newsletter to receive more valuable business and franchise info, ideas, and extras!