7 Unique Car Wash Holiday Marketing Tips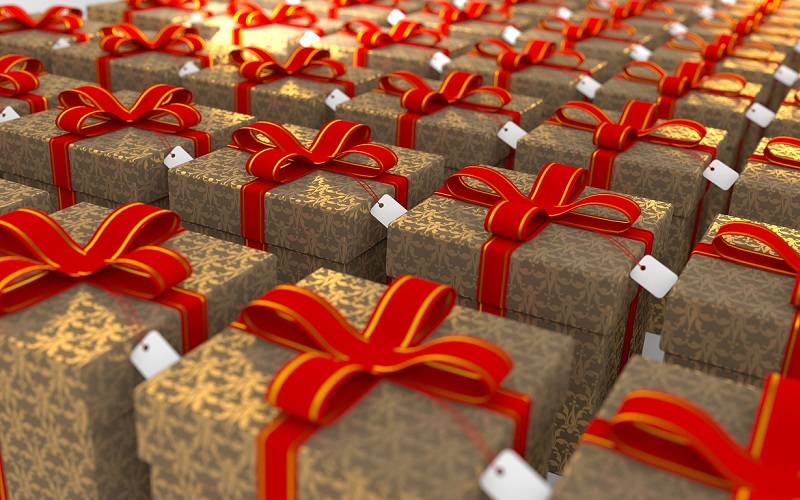 Car wash marketing has always been most exciting during the holiday season. The merriest time of the year, as what most people say, is also the time when customers feel most festive, generous, extravagant, and most rewarding to themselves and to their prized possessions. As a car wash business owner, this is the best time to take advantage of our holiday marketing tips!
7 Car Wash Holiday Marketing Tips This Season
1. Be Festive
All customers are eager to feel the warmth, joy, and the magic that the holiday season brings. This is why the first of our holiday marketing tips is to decorate! Decorating your car wash with Christmas decors sends the message that you are celebrating with the rest of the community. Smallbiztrends.com recommends dressing up your logo or blog site. Also, you can do the same on your social media pages. It does not have to be a totally new logo. You can add a Santa hat or a mistletoe, a Christmas tree perhaps on your Twitter or Facebook page.
Of course, it would be best if you could also decorate the car wash location. Start with the administrative office or the customer waiting area. According to QualityLogoProducts.com, when you decorate, people passing by will surely notice your decorations.  This is a chance for your car wash slogan/ car wash sign to be noticed. Who knows, they may have been looking for a car wash service shop for a long time and might give your service a try?
2. Gifts… Gifts… Gifts!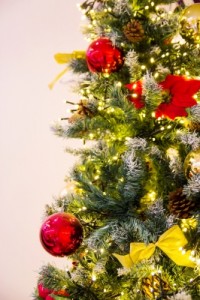 All customers love gifts. Entrepreneur.com's holiday marketing tips suggest that you turn products or services into gifts. In the case of an auto detailing service business, you can offer gift cards with discounts for family members of frequent customers. You can also give out holiday tokens for every car spa, other services, etc. You can also give free coffee or hot cocoa when customers are waiting for their cars to be washed.
The value of every purchase is scrutinized closely at this time of year. This is the best time to give special offers. Highlight the value of these exclusive offers that your customers cannot say no to.
On the other hand, Melanie Duncan, an online marketing expert says, "The more you give to people, the more they want to give back to you". They will give back to you by showing their loyalty. This gesture can build brand value and get people to rave about your service and offers.
3. Have a Heart!
Consumers nowadays do not just look at value of service. Neither do they look at the experience with your company alone. They also look at the totality of the brand and overall image of your company. They want a brand that does not only operate for profit, but also cares for the community. Partner with a local charity. Organize gift giving events. Have special offers where half of the car wash service price will go to a nearby orphanage, environmental group, charity organization, etc. Nobody says no to a good cause – you'll definitely have lots of sign ups by following these holiday marketing tips.
4. Holiday Rush Is Good News
True! Everyone's excited, frantic, and in a rush during the holiday season. Use this to your advantage. WordStream.com shares 10 different holiday marketing tips and underline that you can make this fact work for your car wash marketing campaign. When people are looking to give unique gifts, you can offer free coupons for a car wash or a mobile car wash service.
You can group certain packages from your car wash menu. Then, offer them to customers who have not yet decided what they want for their car on their visit. For example, you can take 10% off the combined price of car wash plus a clear coat finish. It would be time saving if they do these services together rather than going back for another trip to the car wash. Plus, they'd get 10% off.
5. Plan Ahead How to Employ Different Holiday Marketing Tips for Your Car Wash Business
Car wash business owners with car wash marketing campaigns that plan and start ahead have a higher potential for success. Businesses that start late would most probably be running the same types and themes of campaigns all over again. They will not be able to allot marketing budget accurately if the strategies and plans are made last minute. Furthermore, if there will be holiday themed events, these will  have to be planned out in advance. This is to ensure you can get more people to join and participate. Otherwise, it will not be a success and will not boost your profit at all.
6. Keep Track
Remember to keep track of how effective the different holiday marketing tips and ideas had been. This is very important. You need to know whether you should be doing this holiday campaign again next year or you could do this car wash marketing campaign all year round. A tip from VerticalResponse.com is to make your holiday marketing measurable, so you can use this as reference for next year's campaign and the overall car wash marketing plan.
7. Don't Be Afraid to Experiment!
As with any marketing campaign, one cannot be certain if it'll actually translate to profit or not. You have to think out of the box! Innovate! Experiment! Try something new. You can even ask your customers beforehand what holiday offers are they looking forward to.
If you are hesitant to launch the campaign immediately, you can test the waters using social media. Have a survey. Ask questions via social media. You can use a hashtag and see how your idea works with your target market. The options are endless. You can even create your own car wash holiday! Go ahead and don't hesitate to implement (y)our car wash holiday marketing tips and ideas.
Conclusion
During the holiday season almost every business runs a special promotion. Making your holiday campaign stand out may be tough. However, when you put some time and creativity into coming up with original holiday marketing tips and ideas, you stand a pretty good chance of catching your target market's attention.
DetailXPerts' active headquarters and professional marketing team make sure to supply the whole system with ideas, templates, and innovative detail business marketing and sales approaches throughout the year. Download our Free Franchise Info Kit today and learn more about how to join our prosperous franchise family!
Enjoyed this post? Sign up for our newsletter to receive more valuable business and franchise info, ideas, and extras!