Best Car Wash Consignment Shops in Michigan: Where to Find Them
Knowing where to shop and how to negotiate at car wash consignment shops can give you your money's worth. Here's a list of such shops in Michigan.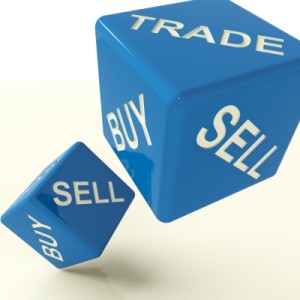 Car wash consignment shops are a great boon to car wash owners, especially for start-up car wash owners. Purchasing used equipment at car wash consignment shops is one way to save on start-up costs. There may be advantages and disadvantages in buying from consignment shops; but knowing where to shop and how to negotiate at car wash consignment shops can give you your money's worth. Whether you're buying new equipment or used equipment,  you can get a good deal if  you know what to look for in car wash consignment shops and where to find them to get the best deals.
A start-up car wash owner in Michigan should know where to find car wash consignment shops in and around Michigan. There are not a lot of car wash consignment shops in the area. Some have physical locations while some are found only online. However, most of them have both a physical location and a website where transactions can take place.
Here is a list of consignment shops in the Michigan area that consign car wash equipment:
Miedema Auctioneering & Appraisals, Inc.
Miedema started in the auction marketing and appraisal business in 1984. What's good about Miedema is that they continue to offer something new to their clients. They incorporate latest trends and adapt to technological advances. Apart from live auctions, they now have online auctions to meet the demands of the market.
Based on the "About us" section on their website,  they have developed specialized centers over the years to help meet these needs. Two of these companies, Orbitbid.com and Rangerbid.com, specialize in online and event auctions featuring consignment items. As they have a huge client base, they auction a wide variety of consignment items that range from furniture and jewelry to automobiles and car wash equipment. Miedema's corporate office is located at 601 Gordon Industrial Ct. SW, Byron Center, Michigan. Its contact numbers are 800-LASTBID and 616-538-0367. They can also be emailed at info@1800lastbid.com. Schedules and updates on live and online auctions for consignment items are published on their website, www.1800lastbid.com.
Sawyer Engine & Compressor
Sawyer Engine & Compressor has grown to become Western Michigan's complete source for compressed air systems. It was founded in 1983 by Brian Sawyer. Sales and service are provided for many different types of units, including Jenny air compressor and Rolair for the 1HP to 5HP, along with Wisconsin Robin Generators, and a complete line of air dryers. Sawyer Engine & Compressor offers the best deals as they find used air compressor, generators, and air dryer equipment. Located in Hudsonville, Michigan, Sawyer Compressor's 12,000 square foot facility has one of the most complete service departments in West Michigan. Sawyer Engine & Compressor can be contacted via its contact form in their website www.sawyercompressor.net.
Paramount Industries
Paramount Industries specializes in new and used metal working machinery for all types of industrial applications. This includes air compressors. Most consignment items they offer are available at liquidation prices. Paramount Industries is located at 19824 Chalon, Saint Clair Shores, Michigan. Its contact person, Ted Gillespie, can be emailed at ted@equipbrokers.com.  You can also reach them via telephone numbers: 586-779-1788 and 800-882-6165 and 586-779-2267. Paramount industries offers shipping options which are a great convenience for buyers and sellers.
Dynamic Compressor Services
Dynamic Compressor Services is a company authorized to sell and service Cameron (Joy) Centrifugal Air Compressors and Pneumatech Compressed Air Treatment Products. Dynamic Compressor Services strives to provide the best compressed air services and products to customers who will be rewarded with top value for their investment. They have been known to be an authority in their field and also offers value added service. Dynamic Compressor Services' main office is at 21283 Russell Drive, Rockwood, Michigan.  Office number is 734-379-3331 and fax number is 734-379-3247. For inquiries you can send an email via dynamiccompressor.com.
Biddergy.com
Biddergy is a worldwide online auction shop that caters to various clients and contacts. They offer consignment products and services of various fields related but not limited to government agencies, financial institutions, private corporations, nonprofit organizations, etc. Their physical headquarters is located at Kalamazoo, MI. You can reach them online via Biddergy.com. Although they are not an exclusive car wash consignment shop, their vast clientele allows them to have car wash equipment,  truck washing equipment and equipment for auto detailing for buyers and sellers in Michigan. They have a customer service hotline that can be reached at (866) 260-1611 during business hours from 9AM to 5PM. They also provide a map of their physical location on their website for the convenience of their customers.
Online Car Wash Consignment Shops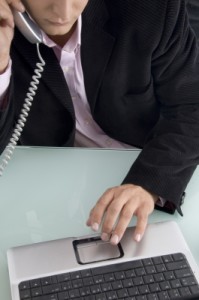 There are also car wash consignment shops that do not have physical facilities. These online shops transact with customers all across the country via their respective websites.
Car Wash Consignment
Car Wash Consignment is an online shop provided by Astromatic, Inc. It specializes in consigning new and pre-owned car wash equipment. It has everything you need for your car wash business. Automatic wash systems, tunnels, dryers, self-service car wash systems, accessories and even cleaning solutions are available on consignment on Car Wash Consignment. They can also be reached for questions through phone, 361-387-1357, or email sales@astromatic.com.
Terry's Car Wash
Terry's Car Wash is an online leader in selling used car wash equipment on consignment. Not only do they sell car wash equipment, they are also in the car wash business. So they really know a lot about car wash equipment. They can help you choose the best equipment for you based on your needs. They also have a lot of items available, almost  everything you need:  automatic wash systems, tunnels, dryers, self-service car wash systems, accessories and cleaning solutions. They can be contacted through their phone numbers, 985-795-9274, email, terryscarwash@yahoo.com, or by filling out the form on their website Terry'scarwash.com.
Conclusion
These are just some of the car wash consignment shops in Michigan. While some of them do not exclusively sell car wash equipment, all of them offer the said items. All these shops have been in the business for years and have accumulated expertise in selling consignment items. They are all accessible and can be conveniently reached through phone, email or their website.
The car wash business does not end with finding a car wash consignment shop, learn more about the car wash industry by checking out the DetailXPerts blog.
Enjoyed this post? Sign up for our newsletter to receive more valuable tips, ideas, coupons, and extras!