Car Wash Consignment Shop: How to Know If You're Getting a Good Deal
Thinking of buying from car wash consignment shops? Here are some tips to help you land a good deal.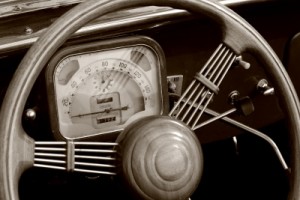 Great bargains on car wash equipment are waiting for you to be discovered at car wash consignment shops! True, there are advantages and disadvantages when shopping at car wash consignment shops, but the possible bargains you can get by investing in quality car wash equipment far outweigh the disadvantages and will make it worth your while. You just have to know when you're getting a good deal or when it's a deal you have to walk away from. Do your research before making a purchase from a car wash consignment shop. Forewarned is forearmed! Educate yourself before placing that order to make sure you will get a good deal.
Here are some tips you need to know before handing over your money to car wash consignment shops
Buy appropriately
New or used? Car wash consignment shops sell not only used car wash equipment. They also sell brand-new ones. If you want something cheap, then used equipment will do. However, there are some equipment that are best bought new.  Consider the odds. It would be wiser to make that decision before going to the car wash consignment shop. This is to avoid making a spur-of-the-moment decision. You might end up buying used equipment just because it's cheaper. It could turn out to be more expensive in the long run.
Know the brands and their retail prices
In her book Ms. Cheap's Guide to Getting More for Less, Mary Hance has tips for consignment store shoppers. One of which is knowing the retail prices to ensure you're getting a good deal.
Generally, you should pay about a third of what the cost was when it was new. How much is the brand-new retail price of the car wash equipment that you intend to buy? Knowing this will help you get the best deal at a car wash consignment shop. Some shops price their items with barely a discount. If you have decided to purchase a piece of used car wash equipment, then you should only pay less than half of its brand-new price. If it's more than that, then you're not getting a good deal.
Check testimonials and reviews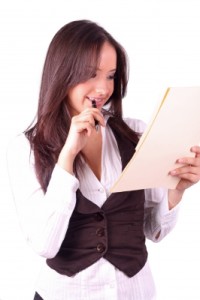 If you're browsing on an online car wash consignment shop, look for consumer testimonials and reviews. Find out how previous buyers liked the equipment. Reviews about how the shop handled the transaction and delivery would also be worth reading. Don't limit yourself to the testimonials offered on the car wash consignment shop's website. Search for independent reviews and articles so you can get accurate information.
Test the car wash equipment
Testing the car wash equipment before you purchase is a must whether you're buying a piece of used equipment or a new one.  You should ask the staff for a demonstration to see if the equipment is really working as it should. Otherwise, you might end up paying more for repairs or replacement. According to SavingAdvice.com, making sure that the equipment is not defective is important because many shops have an "All Sales are Final" policy. You don't want to pay for an equipment only to find out it's not working and the shop won't take it back. It does not necessarily mean that the shops are dishonest. Car wash consignment shops can make honest mistakes. They may not know that the equipment is defective or lacking parts.
Do your research
Ask for more details and more photos of the car wash equipment you are interested in buying. An equipment test from an online car wash consignment shop, though, may be next to impossible. What you can do is request for information and more photos. The store should also give you an honest assessment of any wear or damage.
Beware!
According to an article on lawyers.com, Dealing with a Consignment Shop, the tried-and-true adage applies: buyer beware. You have to be careful in hunting for bargains at car wash consignment shops. If it seems too good to be true, it may be. As a general rule, just like any other store or business, it's illegal for consignment shops to sell anything it knows – or should know – is stolen or counterfeit. Be observant when going into car wash consignment shops. Don't settle for a piece of car wash equipment just because it's too good a deal to pass up.
Don't be afraid to negotiate
Most car wash consignment shops have fixed prices. Store owners only sell items for consigners. They don't have control over the price. However, there are car wash consignment shops that entertain negotiations. Consignees and consignors alike acknowledge the fact that consignment shoppers love to bargain. Consignees have markdown policies and consignors have rock-bottom sales price prepared to keep up with the times. Some consignors even enjoy negotiating with shoppers. HoustonChronicle.com advises that while negotiating doesn't always work, it's worth a try.  Sometimes a customer will make an offer that is not too far-fetched and the consignor will accept it, especially if the item has been on display for a long time. The consignor will authorize the shop to mark down the price just to sell it.
Conclusion
Once you find a car wash consignment shop you can trust, establish a relationship. Buy from them as often as you can and get to know the people. You can then ask them to give you a call if they have a special sale or if they obtain a piece of car wash equipment you might be interested in. With consignment shopping know-how and the right car wash consignment shop, you can make sure you are getting good deals for quality car wash equipment and auto detail shop equipment.
Interested to learn more about car and truck wash business? Or do you want a crash course on the car wash industry? Let the experts guide you. Check out the DetailXPerts franchise blog.
Enjoyed this post? Sign up for our newsletter to receive more valuable tips, ideas, coupons, and extras!