What Customers Think about Detroit Auto Detailing Shops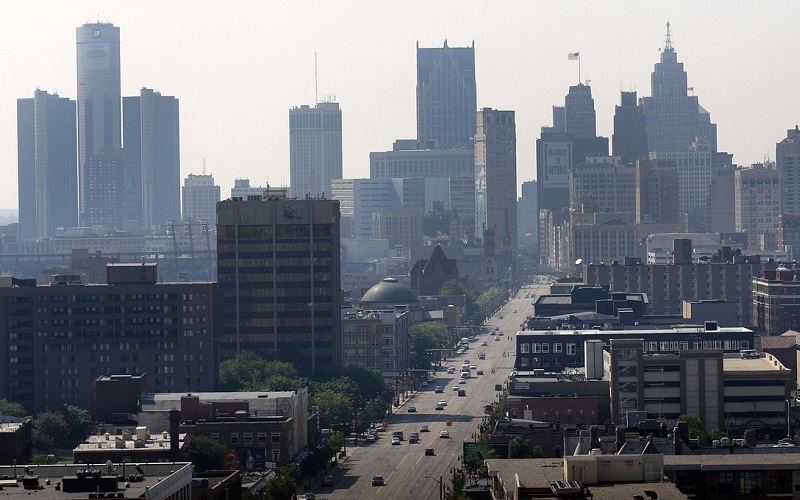 With over 60,000 car wash and auto detailing shops nationwide, what makes Detroit auto detailing shops special? What sets them apart from all the rest? Get to know what Detroiters and car enthusiasts from nearby towns think after having their cars serviced by auto detailing shops, the Detroit way!
What Customers Expect from Detroit Auto Detailing Shops
1. Value for Money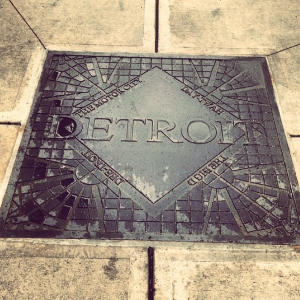 "Living in Detroit without a car is impossible" says a blog post from The Economist. According to the article, "The city is so big and spread out that getting to work on foot or even on a bike would be miserable even when the weather is good. Buses are infrequent and take odd routes."
Perhaps this is the reason why people in Detroit would spend precious time and effort to take care of their prized possessions, their cars. The latest survey by CarInsurance.com as published by Detroit Free Press in January 2015 also shows that Detroit has the highest car insurance costs among all US cities. The survey says, "Detroit's car insurance rates average about $5,000 per year, compared with Brooklyn, N.Y. , the second-highest at about $3,900 per year."
The need for a dependable means of transport for Detroiters and their families make them frequent auto detailing shops. According to the Bureau of Labor Statistics, in a study on percent distribution of annual expenditures in 2012-2013, "Detroit has 19.7% spent for transportation. This is more than nationwide average of 17.5%."
All these figures exhibit the high expectations of Detroit auto detailing customers to their city's automotive industry. Consequently, Detroit consumers expect value for their money when going to nearby auto detailing shops. In effect, Detroit auto detailing shops understand the need to keep their clients' cars clean and in tip-top shape.
2. Professionalism
Detroiters are aware that the auto detailing shops in their city specialize in making cars look new inside and out. Professional technicians take pride in their attention to detail: from paint care, engines, chassis and wheels, headlights, to the carpets and upholstery. Customers enjoy not only that brand new look, but also the like-new feel and smell. Cars that come out from these shops look and run as if they just came out of the showroom.
Apart from this, Detroit detailing shops combine great auto detailing service with add-on services for the comfort and convenience of customers. They have waiting lounges for those who want to wait since auto detailing can take hours or even a day, depending on the need. Customers can wait comfortably while using free Wi-Fi and having snacks, cold drinks, or coffee. Some of them even go as far as offering loaner cars for those who can't wait. In a nutshell, they spoil not only the cars, but the car owners, too!
3. Detroit Auto Detail Shops Employ Innovative Processes
Detroit strives to live up to its title "Automotive Capital of the World". This is why Detroit auto-related businesses always make sure that they're at the top of their game. They are always among the first to utilize innovative processes in auto detailing.
A research by the Boston Consulting Group released in a press preview of the North American International Auto Show last January 2015 says that "The global automobile industry is entering a new golden era of innovation and advancement, and the ability to innovate in four key areas – power train, lightweight materials, connectivity, and active safety and assisted driving." This event was held in no other but the automotive capital, Detroit. That same month, the North American International Auto Show (NAIAS) had a high profile auto show featuring new automobile technologies.
Part of the innovative processes is the use of environment-friendly technology. Customers are now better attuned to the needs of the environment. Various researches show that customers would be more willing to drive out of their way or pay more to wash their vehicle at a car wash that has this water-saving program. Customers know that Detroit auto detailing shops address the needs of the customers and their cars and take care of the environment at the same time.
4. Endless Choices
Detroit auto detailing shops have come to be very familiar with their customers' different needs. No two customers are alike, indeed. Therefore, detailing businesses offer flexibility of services in their car wash menu. In a hurry? There's the express auto detailing. You don't need the interior detailed? The exterior auto detailing would be for you. On a budget? There are cost-effective auto detailing packages available.
Detroit auto detailing shops have individual packages that you can choose from or choose to put together depending on your car's needs.  You can also opt for the complete auto detailing package. You can even bring your pet with you for a simultaneous pet and car wash. Detroit auto detailing shops empower customers with various offers.
5. Decades of Expertise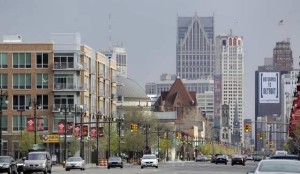 Detroit auto detailing shops have been in the business for decades. Over the years, they have acquired the knowledge and techniques needed to be experts in auto detailing. Detroit has an international reputation as a city with abundant labor in the skilled trades especially tool and die makers which are essential to the car manufacturing process and the automotive industry in general.
Conclusion
Detroit auto detailing shops are considered authorities in detailing luxury cars, sports cars, classic cars – you name it! Customers have high expectations for Detroit car experts. Auto detailing shops in Motor City make it hold on to the title to this day.
Want to know more about the Detroit Automotive Industry? Check out the DetailXPerts franchise opportunity and get insights from our vast experience as the top car wash franchise here in Detroit.