Car Wash Forums: What Every Car Wash Owner Should Know
Using online forums to their full potential can really benefit your car wash business. Whether it's promoting your business or getting questions answered, there's endless things you can do. Read on to find out all you need to know.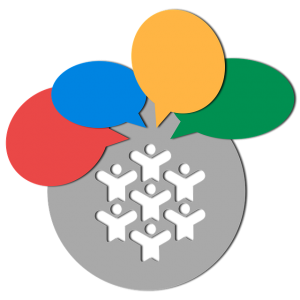 The internet has made a lot of difference in the way car wash businesses are run today – consider social media, online marketing and don't forget online car wash forums. Admit it, you are probably wondering how forums can benefit your car wash business, but they actually contain a wealth of car wash industry trends, tips and ideas. Using car wash forums can only be advantageous to your business, and we will show you how.
What are Car Wash Forums?
An internet forum is a place of discussion on websites where members and registrants can post questions, answers, comments or responses to available topics on hand. A car wash forum is a virtual community of car wash and car enthusiasts where they're free to read and respond to comments organized by a car wash site in terms of topics or related interests. In short, these forums can be a source of information, connection, reference, or a suggestion box for car wash and car detailing enthusiasts and business owners. Some sites want their forum boards called discussion forums, forum boards or virtual forums. No matter what site owners call them, these are all forums where car wash enthusiasts and business owners will find information.
Typically, the forum will have a main page where existing threads or most popular discussion threads are shown. The main page can also include the FAQs and a guide for joining or guidelines for posting comments. Some auto detailing forums we find useful are Detailing Bliss and Auto Geek Online.
What Types of Car Wash Forums are there?
It is not advisable to join every other forum you happen to see on the internet. First and foremost, you need to know the purpose and the characteristic of the forum you would like to register with. If the auto forum is too busy, chances are your questions will not be getting many answers or perhaps will not be answered at all, since there are a lot of other questions posted at the same time. With the same effect, if the forum has too few registered participants, it is most likely that no one would be able to help you with your question or issue. There could also be some forums that do not have moderators, and as such could turn into a venue for rude and inappropriate discussions. The best car forums to join would be the professional and well moderated types that have clear and implemented guidelines. Thus, you can get professional, valuable and practical answers rather than nonsensical comments.
How to Join Car Wash Forums
Just like any other forum, car wash forums may differ in the type of registration and implementation of rules and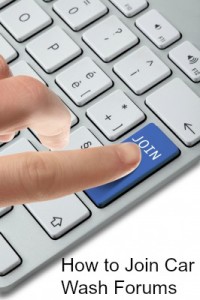 guidelines. Most commonly, you look for the "register" tab and click on it, then supply all the other information necessary. Usually, the most important details required are an email address and username/profile name. It may be wise to check on the "About Us" area and the "FAQs" before registering to get an overview of how the forum operates. In some other car wash forums, you need to tick the box or click "Agree" to the Terms and Conditions before you can complete your registration.
The next step would be to have the email address verified. Verification protects the site from spammers and scammers. The process is quite simple. As soon as you have registered, the online forum platform will send a verification link to the email address you have provided. Check your email and open the email sent by the forum. Click on the activation link that was sent to you, then you should be able to post questions or respond to comments.
Different forums will have different policies. The best way to learn more about the specific guidelines and policies is to read the "Terms and Conditions" or "Guidelines". These tabs are normally located on the Home Page.
What are the Benefits of Joining Car Wash Forums?
A forum is an easy resource page where you can quickly find answers to your questions. You can get basic car care tips, practical ideas and other suggestions on how to effectively manage your business operations. You may also find the answers to some of your car wash concerns, both as a business owner or as a prospective car wash owner. Also, being active in the forums keeps you abreast of car wash trends, issues and other matters in the car wash industry.
In addition, this can be a great place for networking opportunities where you can meet possible clients, suppliers, and perhaps even staff. In fact, this could be a cost effective marketing planning strategy. Giving out useful suggestions and professional answers to questions as you bring the name of your car wash brand to the forum enables you to gain more customers and clients. You can establish your expertise and knowledge in the car wash business with the forum participants.
At the same time, joining online forums and discussions could increase traffic and boost your sales. Just be very careful when posting links; make sure it is allowed in the forum guidelines. Otherwise, look for ways to market your brand without being too pushy and greedy for marketing opportunities. If the guidelines allow it, one such way would be using your logo as your profile picture. The best way to market your brand via car wash forums is to be a great forum participant. Engage in conversations and establish relationships. Be polite, respectful and do not spam or stalk.
What are the Disadvantages of Joining Car Wash Forums?
Although there are advantages in joining forums that talk about car washes, there could also be disadvantages. One is being prone to hackers and spammers. Second, it can be time consuming. You might assign this task to a trusted staff member who can dedicate a lot of time to managing your posts and comments. Just be sure they know enough about the car wash industry and the services you provide since this will reflect your car wash brand.
As we've established, forums can be a great reference and marketing tool rolled into one, most especially when utilized correctly. However, please note that although moderators strictly follow guidelines in posting and answering comments, the ideas and information presented are not 100% credible. Be wise enough to decipher which ones can be beneficial to your business and which ones should go directly to the trash bin. Use the information you get from forums to your advantage to improve your services.
If you are not sure which information is credible enough to be utilized for your business, check out our blogs and advice from car wash and car detailing experts.