Gas Station Car Wash: How Profitable Is It?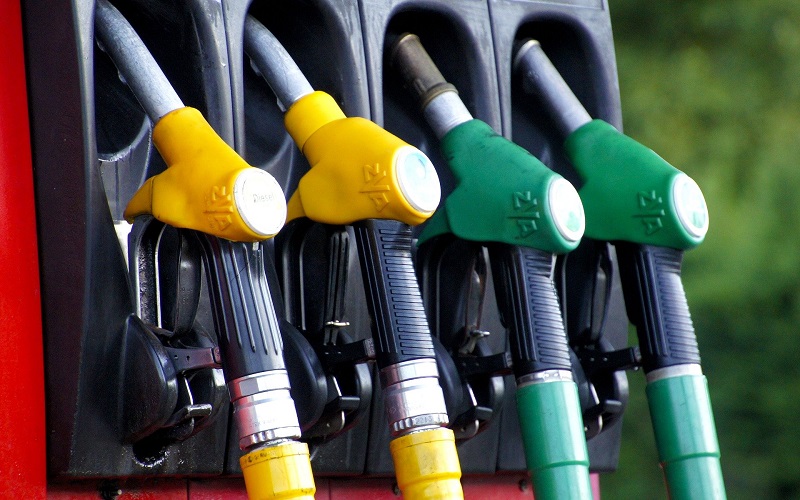 As you drive up your vehicle to the gas station car wash in your area, you see lots of customers waiting for their cars to be cleaned. You think that its owner must be raking in some serious cash. Well, why won't he, you say to yourself, when he's got earnings from both gas and car wash? But is a gas station car wash really as profitable as it seems? Can it provide an owner with a stable source of income for years to come?
Gas Station Car Wash: An Analysis
To learn how profitable a gas station car wash is, it would be wise to do a careful analysis. First, we have to know how much a gas station franchise costs. According to Wise Bizz, a Chevron franchise requires an investment of $1.5 million to $2.5 million. Cost goes up because of the need to buy the land, install the containment tanks underground and build the center.
Then, we need to consider the cost of building a car wash business. According to one of our previous posts, a car wash business may cost anywhere from $250,000 upwards. Therefore, a gas station with a car wash can cost a whooping $2.75 million.
Sales-wise, a gas station car wash can gross up to $3.5 million annually. Take away the cost for buying products, repair and maintenance, labor, fees for permits, labor, depreciation, etc. Not to mention that the price of gasoline fluctuates every so often. For example, on November 24, gasoline was at $2.821/gallon; $2.778/gallon on December 1;  and $2.679/gallon on December 8, 2014. SOURCE: US Energy Information Administration.
Of course, those prices are governed by the government according to the current price of gasoline per barrel. The average wholesale price of gasoline (the price dictated by oil companies to franchisees) is $2.75. So, if you bought a barrel of gasoline on November 24 and you disposed all of it, then you're in luck. At $2.821 (Retail price on Nov.24)- $2.75 (wholesale price), you would have made $71 dollars for selling a thousand gallons.  But if you only disposed of it on December 8, then you would have lost $71 per one thousand gallons. It's this very minimal profit margin that prompted gas station owners to add business amenities.
Gas Station Car Wash: Where Do the Profits Come From?
So if refilling stations alone cannot provide enough profit, then how do some stations manage to stay afloat? As a matter of fact, some gas stations look so neat and trendy. Where do their owners get the resources for upgrades?
Most gas station car wash owners attest that it really isn't the gasoline that brings in the cash but the car wash services and other business amenities that they provide to customers. A full service car wash might gross anywhere from $500,000 to $900,000 annually while an in-bay automatic might make $75,000 to $125,000 in gross sales per year.
Another source of their income are convenience stores. Yes, those sodas, cigarettes, chips and candies that they sell also contribute to their profits. According to chron.com, the average gross sales of convenience stores can be around $1.2 million.
But then you wonder – if gas stations are not making that much, then why are some entrepreneurs still keeping them? If the car wash is making more money, then why not just keep it and let the refilling station go? The answer of course, is valuable traffic. The gasoline station is provides them with their needed target costumers – people with vehicles. Where else can you get a huge volume of cars than in refilling stations? With Americans using 350 million gallons of gasoline every single day, then there is, indeed, a considerable target market that gas station car washes can do business with. When a customer needs some gas, and he sees a car wash in the station, chances are, he'll have his car washed as well. He might even buy from the convenience store while waiting for his car to be cleaned.
Is It Profitable?
By themselves, car washes and convenience stores in gas stations do not ensure sufficient profits. For one, car wash profits are affected by the weather. The more it rains and snows, the lesser the profit. Not to mention that there's very fierce competition among gas station car washes with c-stores.
Auto Laundry News, Car Wash Mag's publication, states that customers want the most convenience, the best image, and the greatest value.They go to car washes to get their cars cleaned fast at a price they deem is reasonable.  They want to deal with neat and trendy businesses with honest and clean-looking employees. If you can't give them that, then they'll just go to the next station
How to Ensure Your Profits
We now know that the initial capital for a gas station car wash is a quarter less than $3 million. Do you have enough funds for it? If you have, can you bear with the fact that businesses of this genre can take several years before it can yield the desired ROI? Is it the target customers that you're after? If you believe that this is the right business for you and you are sure of its profitability, then go for it.
But if you don't have that much capital, then you might want to consider other options. Mobile detailing car washes, for example, allow you to have as much customers as you need without the humongous investment. A DetailXPerts franchise, for example, costs just a fraction of that amount. It is also non-territorial, which means that you can detail cars wherever your customers are, even if there is an existing DetailXPerts franchisee in that area and vice-versa.
Do you think that gas station car washes are profitable or not? Please write your answers in the comments box below so that others may learn from your opinion. And, if you'd like to learn more about the car wash business, please feel free to visit our blog. You can benefit from our business knowledge and expertise.
Enjoyed this post? Sign up for our newsletter to receive more valuable business and franchise info, ideas, and extras!