Green Car Wash: Making a Difference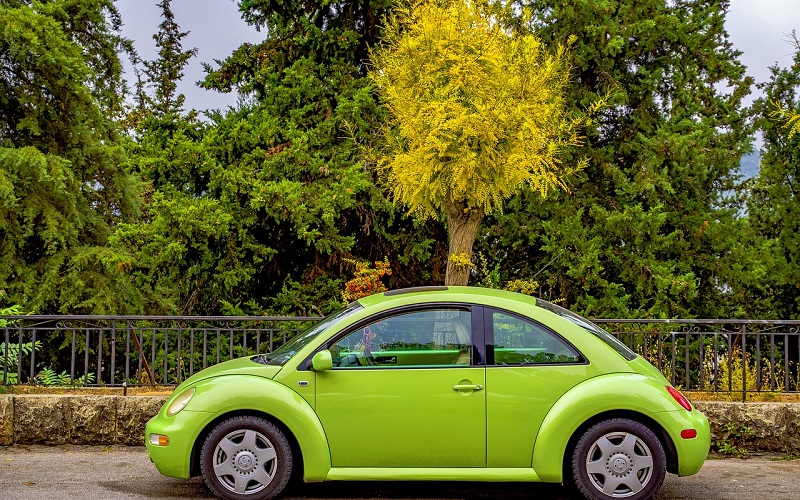 You may not initially think so, but how and where you wash your car does actually make a difference. When you consider the impact of washing your car on the environment, it's best to try to be as green as possible and lower your carbon footprint. For example, if you wash your car yourself by hand at home, you don't know what contaminants leave your car and where that water will eventually go to. Plus, have you thought about the car cleaning products you are using? Are they eco-friendly? On the other side, there are a lot of green car wash businesses, which do their part for the environment. Let's see how.
How Green Car Wash Businesses Make a Difference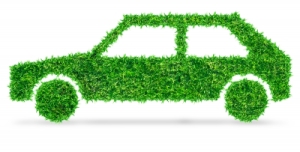 To start with, green car wash establishments implement programmable systems that control the volume of water they use in the process. Additionally, they use only non-toxic cleaners. Furthermore, by law, commercial car wash businesses must contain and collect the wastewater coming from the car wash. After that, they treat the wastewater and recycle it to remove any pollutants and contaminants that may harm the environment before releasing it. In some cases, the clean wastewater is then re-used.
How Your Business Can Become a Green Car Wash, Too
What follows are some ideas an eco green car wash can use to help the environment. Consider implementing them into your own business to become an eco green car wash.
Use Waterless Techniques
Instead of using water to clean every car in every cleaning service, consider adopting new cleaning techniques and methods. For instance, you can try using steam instead. This will increase your water conservation and significantly decrease the amount of water you use per car. Plus, think about the savings you will create for you and your customers!
Use Chemical-Free Products
Ensure the cleaning products you are using are eco-friendly. Chemical-free products are full of cleaning and sanitizing capabilities that will do the job and do it well. The car will be just as clean, if not cleaner, in comparison to using traditional cleaners. The latter are packed with harmful substances and strong chemical smells. In your efforts to become a green car wash, aim to use natural, pH-balanced, or plant-derived cleaners. They are safer both for the environment and your customers.
Produce Little to No Waste
Once you combine the use of chemical-free products and waterless techniques, you will be surprised to see how much the amount of waste is reduced. To further reduce the amount of waste, use reusable microfiber cloths that you can wash after drying or detailing cars rather than paper towels or ready to use wipes.
Create a Green Rewards Program
Inspire your customers to go green by introducing a green rewards program. Members of your green car wash rewards program could get front of the line privileges, priority reservations, special discounts, complimentary services, double credits for services performed on birthdays or anniversaries, promo products, gift card services, and more. It is up to you to figure out what your customers would value most. You can take our steam car wash loyalty program as a basis and build upon it.
Improved Health and Safety
Being a green car wash can actually help improve the life of your customers. By deep cleaning the interior of the car using eco-friendly and natural products you will prevent the customers from being in close contact with harmful chemicals when they spend hours in their car. Remove germs, reduce allergies, and get rid of that funky car smell using safe products to keep your customers' cars clean and safe.
Conserve Gas
Service multiple vehicles in one location and conserve gas. Emphasize to your customers that you can take care of any vehicle whenever and wherever is most convenient for them with your mobile detailing services. Let them know they won't have to wait in line or sit in a crowded waiting room while you clean their car. They can simply enjoy it from their own home. At the same time, try to schedule as many appointments within the same geographical region as possible. Ask your clients if their neighbors would be interested in your services. Combine appointments to save gas, time, and the environment.
Make a Corporate Commitment to the Environment
Becoming a green car wash even extends to your staff and customers. Make a commitment to educate your employees and clients about sustainability and environmental topics. Implement sustainability practices into your entire business, from operations to administration. Set up a comprehensive recycling program and encourage carpooling amongst your employees. Every effort, no matter how small, can contribute to the success of your company and your environmental impact.
Make sure your customers leave your green car wash premises feeling good about using your services. Customers are more likely to return and engage with businesses that understand their needs and concerns. A business that is responsible, smart, eco-friendly, and leads the industry trends will definitely leave a positive, long-lasting impression. If you are unsure of how to transition your business into a green car wash, we encourage you to check out how we do it.
Read more about our car wash franchise opportunities to find a smarter way for your car wash business to be sustainable and profitable. Better yet, sign up for our newsletter to receive more valuable business and franchise info, ideas, and extras!