Car Wash Franchise – 5 Reasons To Open A Car Wash Business in 2015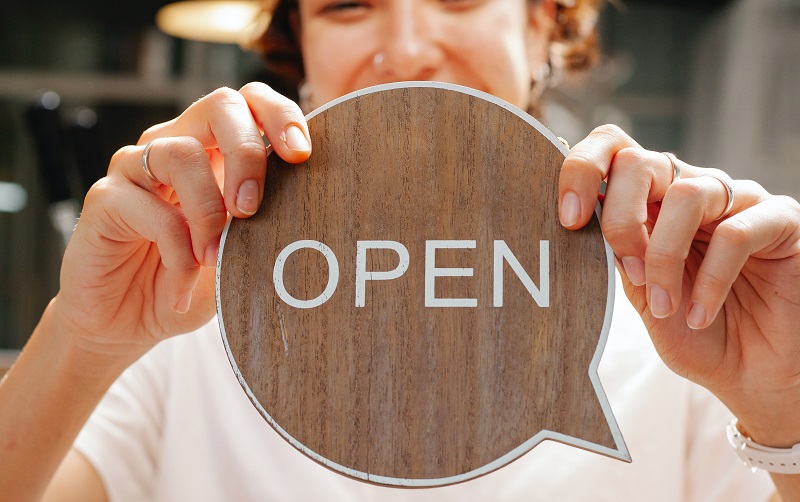 Starting a new business is a huge step for any experienced professional, let alone someone who has no knowledge of starting a business. Are you thinking to open a car wash business? You have doubts whether to run your own car wash or buy into an automotive franchise? We can offer reasons why you should go with a franchise brand when considering a car wash business. Franchising is being in business for yourself, but not by yourself.
Open Car Wash Franchise – Be Your Own Boss
One of the reasons you're probably considering to open car wash franchise is being your own boss. As the boss you can call the shots. You can hire employees, set the policies, set your own schedule and implement your own ideas into the services you offer. You are completely in control of your earning potential and are able to develop financial independence. Take the step to build your own legacy and put your personal touch on your car wash franchise. Create a lifestyle that suits you to provide a better quality of life for you and your family. Of course, you will have to be prepared for hard work and long hours. But that's what is needed to build the success of being your own boss.
The Car Wash Industry Is Growing
According to car wash industry statistics released in November 2012 by market research group IBISWorld, the car wash and auto detailing industry is valued at approximately $6.1 billion. This represents close to 13,000 businesses with 50 of its largest players carrying just 15 percent of the market. Statistics show that 97% of Americans use car detailing businesses to maintain their car's appearance. This means there are numerous opportunities for new business owners to enter into the massive car wash industry that is still forecasted to grow.
Obviously, the industry did not go without problems in the recent economic crisis, but it is now definitely returning to the market stronger than ever. With customers' disposable incomes set to rise, they are more likely to increase their spending on items like car washing and detailing services. By buying into a car wash franchise you are sure to get a constant source of income for many years, regardless of the economic slowdown. The franchise brand you work with will have a stable income all year round that you can rely on. So, what makes a mobile detailing business such a lucrative opportunity? Those considering owning a car wash business or becoming a franchisee should carefully consider utilizing the correct business amenities to positively affect their bottom line. The added amenities add value to create a positive image for the car wash while increasing the profits for the owner.
The Green Industry is Booming
As industries are increasingly paying attention to the environment, the green industry is worth a whopping $164 billion. And if you decide to own an eco-friendly car wash franchise you could create an opportunity for yourself to win a piece of this successful pie. An eco-friendly car wash franchise can create a competitive brand in an escalating market. With eco-friendly technology, steam cleaning tools and green cleaning products you can quickly travel to the top in the industry. Although consumers' disposable income may have shrunk slightly in the past few years, consumers are still willing to pay more for green products. Introducing waterless cleaning through the use of steam cleaning can also be a benefit not only to the environment but also to you as you will be making more profit.
Open Car Wash Franchise – Pros and Cons
When you consider owning your own car wash or car wash franchise, evaluate the pros and cons you may come across. When you own your own car wash you have free rein to create and plan your own unique business model and shape your creative focus and vision. By operating your business to your own standards you only have yourself to answer to. You don't need to work with a third party meaning you and your co-owners can share the profits. If you decide to start a car wash franchise you are able to work with a trusted and established brand that already has a business model and a full service backup.
As a franchisee you get full support and assistance from beginning to end. This includes training, marketing support, business operations guidance and more. You do not need business experience to be a franchisee and you get benefits such as shorter startup times, smaller work forces, cash basis payments, high ROI, and less paperwork. Once you have considered all the pros and cons of starting your own business, you should examine them along with your personal and professional preferences and go with what feels right for you.
Avoid the Risk
Of course, there is a high risk factor in becoming a business owner and starting your own business or company from scratch. When you rely on your business for food, clothes and shelter for you and your family, the thought of starting your own business can be very intimidating. By working with a proven and established franchise brand, you will gain unlimited support and an automatic track record of success. That is why to open car wash franchise is a smart choice.
At DetailXPerts, we continue to grow at a consistent rate. Our long-term objective is to have more than 1,100 franchises in the next 10 years and create more than 30,000 jobs in the process. This objective is well within view for us and positions us to gain a portion of the market share; currently, there are no companies with a dominant market share in this industry. If you are ready to own your own business, check out the DetailXPerts Franchise Opportunity page!
Enjoyed this post? Sign up for our newsletter to receive more valuable business and franchise info, ideas, and extras!