7 Ways to Improve Your Car Wash Marketing Plan
For a startup carwash business the competition is steep and the market often finds alternatives that best suit their needs. Therefore in trying to carve a name in this niche, you can only do this if you can overcome the barriers to marketing plans that occurs within any car wash business.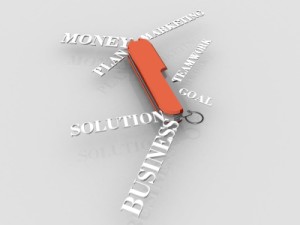 Every business comes with its challenges. And it's no different with the car wash and auto detailing business. Competition is steep and the market often finds alternatives that best suit their needs. For a startup carwash business that's trying to carve a name in this niche, you cannot afford to be the alternative – you have to be the carwash to reckon with. Of course, there are 7 ways to improve your car wash marketing plan.
The Common Barriers to Marketing Planning
What are these barriers and how can you deal with them? Below is a list to help you out.
1. Location Barrier: Certain factors may arise that will pose barriers to marketing planning within the location you have chosen for your business . Regulations, legal implication and social factors may come up. Not to mention that some municipalities may have tough regulations on what governs car wash businesses. Rent and rates might fluctuate from what may have been initially planned for. Socially, people within the located town are not big on having their car washed at an auto wash as they may believe in doing it themselves.
2. Cultural aspect: Our society is made up of diverse peoples with different norms and beliefs.  A simple thing as having a car washed will greatly vary between these diverse groups. Each group of people may have different preferences about how they want their car washed depending on the 'social norms' they grew up with. Some may support green living and therefore prefer an eco-friendly car wash that will not harm the environment and their cars while others may favor the exact opposite for various reasons. You can address these cultural barriers to marketing  by conducting a detailed research. Use the results to create a marketing plan that will be attractive to everyone in your area.
3. Perfect market targeting: This is often one of the biggest barriers to marketing  that a start-up car wash business will face. Will setting up a car wash in a particular location be of any value to your target customers? Some towns may not have many car owners who would want their cars washed. Why have it set up there? Most business owners make this grave mistake. Ensure you target the right market while making your business marketing plan. If a market was not quite well distinguished, then it is very risky for any business owner. Again, proper research must be made to prevent this from happening in the first place.
4. Economic Factors: Resources will always be one of the leading barriers to marketing planning unless carefully allocated. This will directly pose a challenge to a car-wash business which requires a foolproof marketing plan. Have a reasonable budget to avoid facing this challenge. This way, you will give your marketing plan the best tools to deliver the best results.
5. Creativity and Originality: You need to be innovative and creative when making your business marketing plan. Take time and get down to brainstorming on the best approach to sell your product in a unique fashion. No Google, no sample template, etc. Have discussions with potential clients and business partners. Ideas are bound to be unmasked by holding productive discussions amongst clients/market. This will give you a cutting edge when delivering what it is that people expect from a car wash business. Yes, originality can be a challenge but you can overcome this by thinking out of the box. Better yet, do not think of any box at all.
6. Skilled labor:  It is one thing to have a marketing plan for your car wash and it is another to have skilled and professionals work getting done in it. Have a guideline for the upkeep of the business for success to be within reach. This is one of the barriers to marketing that you have to face as a car-wash business owner. Most highly-skilled detailers are either hired or are operating their own shop. So what do you do? Before implementing the plan, research in HR and be prepared to have a significant number of available, well trained and professional staff ready to work with you effectively.
7. Few or no Competitors: Yes, believe it or not, having few or no competitors at all is one of the barriers to marketing. Competitors are like gauges that measure the effectiveness of your car wash marketing strategies. Without them, you will not have anyone to compare with in terms of quality, facilities, additional business amenities and customer service which might eventually cause you to take your employers and customers for granted. Do not let the lack of competition stop you form providing the best car wash and detailing services in you area. Do your best – with or without competition.
These are the common barriers to marketing that every car wash owner or franchisee should be aware of. You may follow the recommended solutions or think of other ways to overcome these obstacles. Would you like to learn more about barriers to marketing?  Check out DetailXPerts and take advantage of our marketing knowledge and proven practices.
Enjoyed this post? Sign up for our newsletter to receive more valuable business and franchise info, ideas, and extras!