Marketing Mix Strategy for Your Car Wash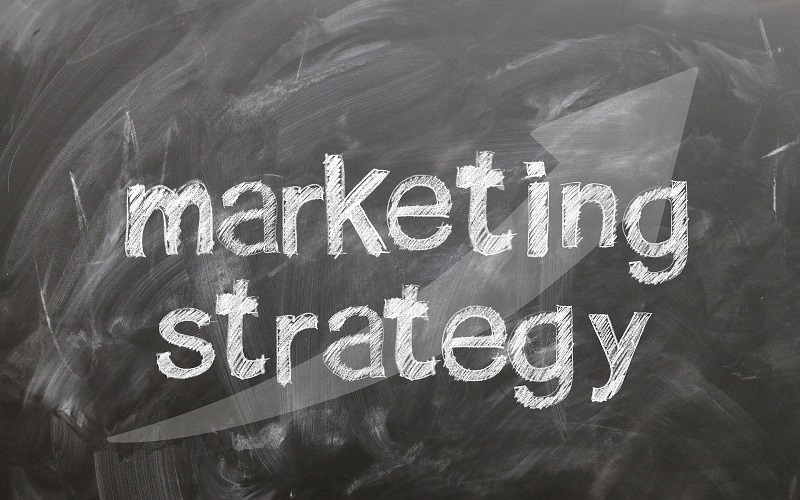 With over 15,000 registered and operational car wash establishment businesses within the U.S.A, it is paramount owners employ Marketing Mix Strategy if they are to keep up with the current pace of growth in the industry. Car washing, is a billion dollar industry. With annual earnings in excess of $6.1B, making it a very lucrative business attracting large and small scale investors.
In this industry, basic business ethics mean having organized brand management through marketing strategies that consumers relate to when purchasing a product or service. There's more to it though. The commonly used phrase in the business realm "7 P's of Marketing" should be carefully understood before marketing strategy takes place.
This article carefully details why employing marketing mix strategy for your car wash through the 7 P's will mean all the difference.
Marketing Mix Strategy – Using "7 P's of Marketing"
Product
These are items/goods or services you wish to provide to the ready market. Full honesty is required; you need to be true while asking yourself questions related to the launch of your car wash. Does the service provide value for the customer? Is the service on demand? You wouldn't want to provide a service that no one wants. Judging with the billion figures earlier mentioned, there is little doubt that these services particularly are a seller. This very reason as a product raises very important question for its marketing, your competitors, and your quality compared to theirs, what ways you use to get feedback from your target market etc.
The last question is probably the most important. It's good to have your car wash service up and running. But what can be even better would be when there's an operational system that checks in with customers, and asks them their thoughts and for comments. Thus the need to have all the suggestion boxes we see in certainly most businesses.
Price
The targeted market will always be the biggest influence on price setting. Capital and running costs will also have an impact on the price. This means that you will have to set a price that will satisfy the customer and also allow room for reasonable profit. We say reasonable to avoid the notion that setting high profit margins is equal to "instant riches" particularly within the auto vehicle cleaning service industry.
Place
It is very crucial to put time and considerable thought into the area that best suits setting up a car wash business…very important! Suitable places would be in a busy town or near a gas station on a busy highway. Consider access to water, supplies, drainage facilities and labor before setting up your car wash.
Promotion
This simply entails broadcasting your available services, and what the car wash has to offer. Is the service unique to the rest of your competitors? If yes, then promote it! A good example is our detail experts. We market our green and friendly ways of detailing cars. Because of the unique nature of the service we offer, a lot of time and resources have to be invested to promote the business to get the most out of the market. Do you have any complementary services that come with certain packages? Such add-ons have great impact to customers within the car wash industry. A good example would be a free engine wash after detailing.
Packaging
The first impressions your business and products give often go a long way in determining the consistency of customers and also their recommendation to others. Although it is general expectation to have surfaces all wet in a car washing environment, having the place well mopped and clean will make customers feel your value to them. Professionalism and etiquette by employees you hire is a key factor to consider, helping promote a healthy operational system that works.
Positioning
What do customers think about you? Without your presence, what will customers say about you? Although it's unexpected for straight up questions to be asked to the customers, it is recommended that you place yourself in their shoes. Try and understand what it is that customers think when they remember you. Creating the right impression in the hearts and minds of your clients will go a long way in delivering the best rapport useful for making decisions today. Moreover, that will positively affect services you might offer in the future.
People
The seventh P is actually people! This may be the ones you work with as clients. What it is that the people are saying about you and your business? Are your employees presentable, warm and friendly? Are follow-up phone calls being made and keeping customers updated. In business, impression is key and paramount; particularly in the car wash industry. Make sure you hire the best, and have your services delivered through professional ethics.
The importance of the Marketing Mix Strategy in the car wash industry is to give room for proper planning which is guaranteed to make your business stable. It will clear out glitches that often come up in unplanned ventures. Moreover, it saves unforeseeable costs and also helps in time management. It is a system that works.
About DetailXperts
We are a professional car wash business and mobile detailing franchise brand that employs the power of steam to clean cars. This saves water and provides a superior clean unmatched by traditional car wash and detail operations. Our franchisees have high customer retention due to a consistently superior result of our steam cleaning process. DetailXPerts is growing by leaps and bounds and we are looking to aggressively grow our brand with the right business partner.
Enjoyed this post? Sign up for our newsletter to receive more valuable business and franchise info, ideas, and extras!