Customer Profile: Why Your Car Wash Marketing Needs It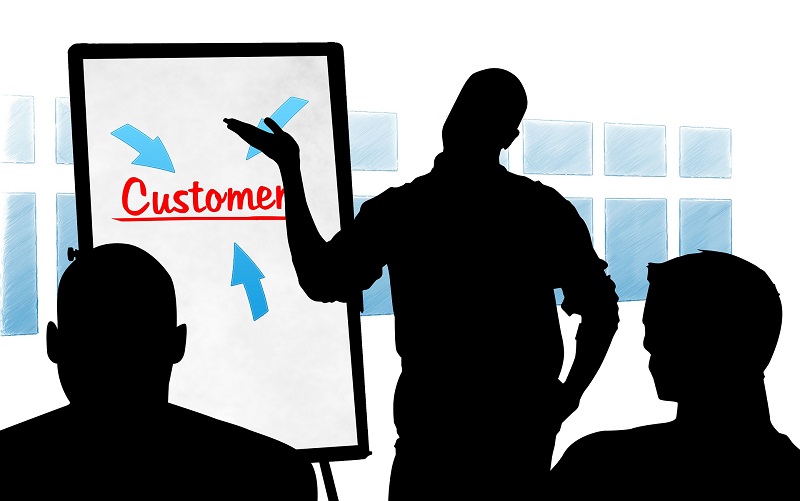 Whether you are out clothes shopping, when the label says "one size fits all" or "free size", you know there's no way it will fit perfectly for all customer profiles. The same applies to your car wash marketing efforts. So, the question is how will you differentiate the pitch of your car wash services and specials? What goes into your marketing mix packages, and how many different packages should there be? What promotion media resonates well with your 30 year old prospects?  Lastly, which ones appeal more to your 50 year old prospects? Part of these depends on your customer profile.
Avoid "Hit And Miss" Efforts
An untargeted approach will result in a "hit or miss" design that fits no particular customer profile and result in mixed and confusing messages to your intended audiences. If you design and develop your marketing campaigns to fit everyone in general, you are really aiming it at no one customer profile in particular. Consequently, they may altogether be less inclined to take up your offers. Which will lead to a total waste of your efforts and resources.
Start With The End In Mind
All of these questions and more require you to go back to the drawing board and start with the end user in mind, for example, your intended buyers. Who are they? What are their age groups? Where do they live? What professions are they likely to be in? What about their education levels? Are they likely to be married or single? If they are married, do they have children?
The items in the previous paragraph fall under the umbrella of demographics or their physical characteristics. Suppose your business offers detailing services alongside its primary focus of car washes, the demographics of your customers are likely to have one or more of the following attributes:  affluent professional, living in well-maintained neighborhoods, married with children; established and semi-retired or retired; educated and love their vehicles.
Dig a little deeper into the customer profiles and you will go into the realm of their psychographics. In other words, their lifestyle preferences, motivations, aspirations, attitudes, values, and perspectives. Why would this matter? They matter because you can deduce their buying behavioral tendencies as in what are important factors for them. Such as, are they brand loyal or averse; are they easily influenced by their peers and how sensitive are they to different price points? All these are invaluable to developing your active marketing initiatives.
Furthermore, as vehicles are among our larger medium to long term investments, when you factor in their lifestyle preferences such as their hobbies, recreational and other interests, you open up more avenues that you might be able to tap into. If they are into classic automobiles, you know price will be less of an issue as long as you deliver quality services on the (internal and external) aesthetics of their vehicles.
Turn Your Customer Profiles Into Personas
It helps to humanize your customer profiles by creating personas. That way, you can relate to them and more clearly envision what their traits, and lifestyle needs and wants may be. By doing so, you too will craft messages that will appeal to them better. They will appreciate that you made the effort to understand them as prospects and customers. In turn, it will be easier to persuade them to try out and buy your new products and services and to give feedback and comments.
In contrast, if they are soccer moms who frequently ferry car loads of kids to the local ball games, they are probably more concerned that the interior of their autos are properly cleaned and well-sanitized.
Conclusion
Should you feel overwhelmed by the volume of groundwork to be undertaken, we suggest that you do some digging around on the Internet for further hints and tips. Furthermore, if you hang out with us here, we will go into greater detail about the groundwork to be done.
Rest assured you are not alone in having to conduct these in-depth research and analysis on the customer profile. The time and resources you invest in it will more than pay off for your car wash business. We know because we too have done similar groundwork on how to define customer profiles in the past, and which you can read all about in this page.
Enjoyed this post? Sign up for our newsletter to receive more valuable business and franchise info, ideas, and extras!